It's so bad in Egypt that the demonstrators are now even giving the deposed ruler Hosni Mubarak a few good words.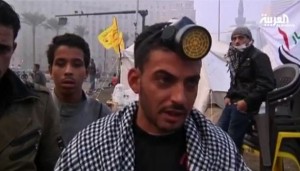 Not even Hosni Mubarak with all his arrogance and dictatorial tendencies never gave himself  the kind of power that no one can ever repeal his decisions.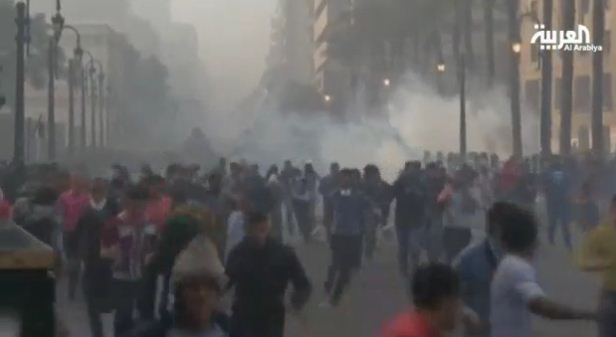 Egypt's Brotherhood calls for protests, judges urge for strikes
Thousands of Egyptian demonstrators march through the streets of Cairo to protest against Egypt's Islamist President Mohamed Mursi's power grab, on Nov. 23, 2012. (AFP)
Egypt's Muslim Brotherhood called for protests across the country on Sunday to support President Mohammed Mursi, while the country's judges urged for a nationwide strike against a decree they saw as granting Mursi new, extensive powers.
The Brotherhood's protest requests came as Egypt's Judges Club, a body that represents judges throughout the country, called for "the suspension of work in all courts and prosecution administrations," after several hours of emergency talks in response to what they called Mursi's "ferocious attack on Egyptian justice."
On the ground, clashes erupted outside the High Court between supporters and opponents of Mursi's new constitutional declaration while the Judges Club held an hours-long emergency meeting inside.
"Some supporters of the declaration shot off fireworks at the gates of the court, and police fired teargas at protesters after they attempted to storm the building," reported Egypt Independent.
Protesters favoring the declaration started chanting "the people demand the execution of Abdel Maguid," according to the newspaper, in reference to former Prosecutor General Mahmoud Abdel Meguid, who was sacked after Mursi's new declaration and was attending the meeting inside.
During Saturday's meeting, defiant Egyptian judges demanded the president retract a decree granting himself sweeping powers that put him beyond judicial oversight.