This case highlights why the SFPS is desperately needed.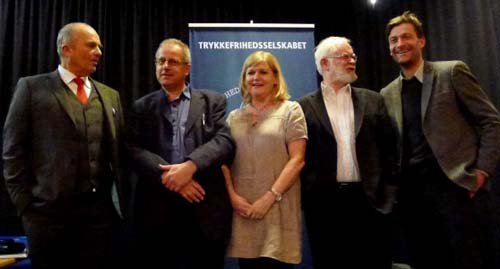 The Tundra Tabloids contacted the president of the SFPS, Ingrid Carlqvist, and learned that the organization's Israel friendly approach was being targeted and attacked by anti-Israel activists, and that they alone were responsible for antisemitic comments to the post(s) in question.
The SFPS decided to remove the FB pages because they simply hadn't the time to properly monitor the comments. The deluge of antisemitic comments coming from anti-Israel activists where just far too many.
The Local disingenuously fails to provide a proper context to the incident in question which seriously undermines their own credibility as a proper news organization. If I, as an independent blogger can take the time to inquire from the president of the FSPS about what was commented on her organization's FB pages, why couldn't The Local?
I'll tell you why they failed to contact Ingrid Carlqvist, it's because they weren't interested in the truth, instead, they wanted to score points against both the SFPS and Dispatch-International, a new vibrant online paper that is challenging the existing hack journalism in the region.
LIAR LIAR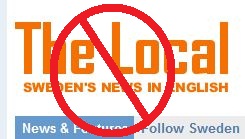 Sweden Democrats send members anti-Islam mag
Published: 22 Nov 12 09:01 CET |
Some 6,000 members of the Sweden Democrats will be receiving an anti-Islam newspaper at the end of the month, courtesy of the party.
"Dispatch International is a paper that plays an important role in the societal debate," MP and editor in chief for the Sweden Democrat paper SD–Kuriren, Richard Jomshof, told local paper Sydsvenskan.
The publication, which is connected to the Swedish anti-Islam group "Freedom of the Press Society" (Tryckfrihetssällskapet), recently featured an article where a professor argues that the Muslim call to prayer should not only be seen as that but also as a threat.
The Freedom of the Press Society has previously also posted anti-Semitic comments on its Facebook page.