Obama is aiding and abetting Hamas by "holding Israel back". 
What should be done is an American green light to root out the putrid swamp of Gaza, and provide a political shield for the fall out which would ensue for such an operation. The Islamic Neo-Nazi regime of Hamas uses its own people as shields for firing rockets into Israel, that is a war crime. The missiles they launch, which have no military use other than to frighten the civilian population, is a war crime.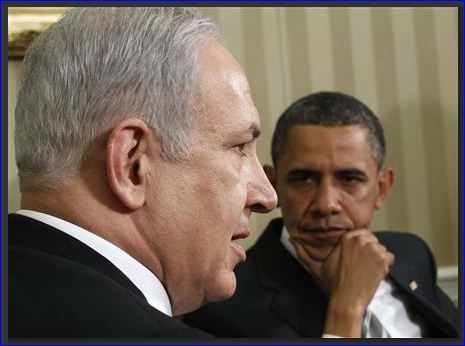 Diplomatic effort yet to yield results on cease-fire
By TOVAH LAZAROFF, KHALED ABU TOAMEH
11/21/2012 04:28
Following reports of an imminent cease-fire, Hamas official says Egyptian efforts held up because Israel has yet to respond; Clinton says deal to come in "days ahead," prepares to meet Egyptian PM Morsi.
Air strikes shook the Gaza Strip and Palestinian rockets struck across the border into southern Israel as US Secretary of State Hillary Clinton held talks in Jerusalem in the early hours of Wednesday, seeking a truce that can hold back Israel's ground troops amid reports that a truce deal between Israel and Hamas was imminent.
Reports from Gaza cited IAF strikes throughout the night, and rocket attacks were renewed after a quiet night with the Code Red siren sounding in many communities in the South.