And to think that Turkey is still a NATO member.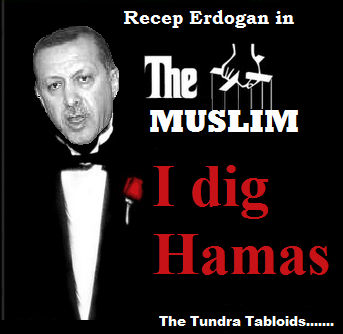 Turkish prime minister vows in speech in Cairo support for Palestinians in Gaza
CAIRO – Turkey's prime minister has vowed support for Palestinians in the Gaza Strip.
Recep Tayyip Erdogan described Egypt's uprising that ousted longtime autocratic leader Hosni Mubarak from power last year as a point of hope for Palestinians. The Turkish leader delivered his remarks in a speech at Cairo University Saturday.
He also met President Mohammed Morsi in Cairo for the first time since the Egyptian Islamist leader was elected late June.
The Turkish leader is in Egypt with a delegation of 12 ministers and 350 businessmen.
Meanwhile, hundreds of people protested outside the Arab League headquarters in Cairo, where Arab foreign ministers are meeting to discuss Israel's expanded fierce air assault on rocket operations in Gaza, which is run by the Islamic militant Hamas group.