Richard Landes at Augian Stables has an interesting piece on the Hamas using a dead child that their own members killed, as a gruesome prop for the willing stooge media.
NOTE: Remember that this is the same crowd that passes out sweets when they murder Jewish civilians, like in the murder of the five members of the Fogel family, that included little children, brutally butchered.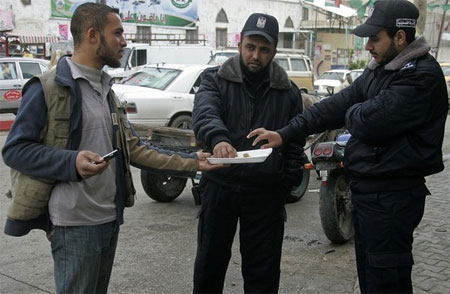 Humiliating Slip in Hamas' Cannibalistic Cognitive War Strategy: Haniyah and Kandil Kiss Baby Hamas Killed
NOVEMBER 18, 2012   RICHARD LANDES   NO COMMENTS
Here's a classic. Let's start with the ghoulish display of sorrow over the body of a dead boy, allegedly killed by Israeli bombing. It's aimed right at the heart of a someone like Annie Lennox who, upon seeing bombs falling on Gaza immediately imagines Palestinian babies on the receiving end, rather than Hamas militants targeting Israeli babies. And, of course, the news media snatch up the photo-op.