Saudi Arabia, a place where one can still visit the seventh century and not be in a museum…….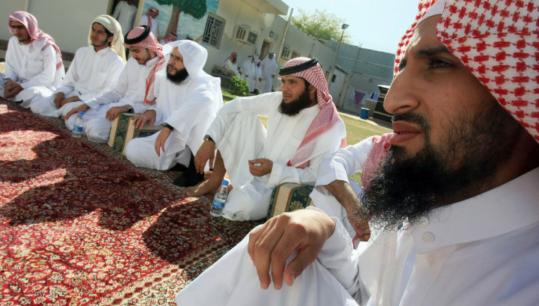 Saudi sharia judges decry Westernizing "stench" of legal reforms
By Angus McDowall
RIYADH | Tue Nov 6, 2012 12:07pm EST
(Reuters) – Saudi judges who enforce sharia (Islamic law) have condemned what they see as "the stench of Western ideas" in sweeping legal reforms pushed by King Abdullah, underscoring friction between government modernizers and religious hardliners.
In a letter to Justice Minister Mohammed al-Issa seen by Reuters, eight judges complained about foreign trainers who shave their beards contrary to purist Islam, the minister's meetings with diplomats of "infidel" states and plans to let women practice as lawyers.
The authenticity of the letter, which did not directly criticize either the king or Issa, was confirmed by a source in the Justice Ministry who said it was sent late last month.
Saudi lawyers and political analysts say the judicial reforms announced by King Abdullah in 2007 and supported by Issa are needed to make the legal system more efficient and modern.
"The system deters investors, who find the judiciary opaque. Outdated administrative procedures and inadequate judicial training remain problems," the U.S. embassy said in an assessment in 2009 revealed by WikiLeaks.
Since becoming de facto regent while he was crown prince in 1995, Abdullah has pursued cautious reforms aimed at modernizing Saudi Arabia's economy and making it more socially open, but he has often been blocked by powerful religious conservatives.
The world's top oil exporter has no written legal code or system of precedent, and judges determine cases based on their own interpretation of sharia.
Lawyers say this means similar cases often yield starkly different verdicts and sentences. In some cases King Abdullah has stepped in to annul decisions seen as embarrassing to the country, such as the 2007 jailing of a rape victim on charges of consorting with unrelated men.
More here. Via Zip