Remember that on election day, (Nov 7th for Democrats).
That he let the situation in Libya unfold when he could have acted to save U.S. lives, then lied about it profusely after the fact, well, yeah, the mother can't be blamed for coming to that conclusion, as well as the other parents of the brave soldiers/guards that came to the rescue of the hapless ambassador on 9/11.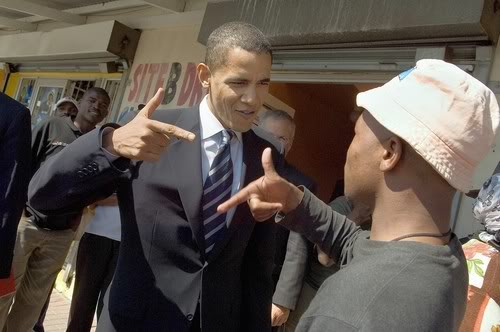 MOTHER OF SEAL: 'I BELIEVE THAT OBAMA MURDERED MY SON'
A father and a mother used the word "murder." A brother said he won't second-guess decisions made in the heat of battle.
The families of three Americans killed in the Sept. 11 U.S. consulate attack in Benghazi, Libya, are offering widely different reactions to recent reports that U.S. personnel issued several requests for help that were turned down.
Patricia Smith, the mother of slain State Department employee Sean Patrick Smith, is now blaming President Barack Obama for her son's death.
"I believe that Obama murdered my son," she said Thursday from the living room of her Clairemont home. "I firmly believe this."
Patricia Smith, who voted for Obama in 2008 at the insistence of her son, said reporting by Fox News is the basis for much of her belief that Obama is ultimately responsible for her son's death. She said Sean, who went to Mission Bay High School but lived abroad, was a fervent supporter of the president.
Smith's view echoes that of Charles Woods, father of Tyrone Woods, the 41-year-old former Navy SEAL from Imperial Beach who died fighting in Benghazi.
Charles Woods appeared on Fox News shows over the weekend to denounce decisions made by U.S. officials during the Libya attack.
"I'm a retired attorney, and I know that these actions legally do not constitute murder. But in my mind the people in the White House, all of them who have authority to send in reinforcements to prevent what they knew was going to be the death of my son, are guilty of murdering my son," Woods said Sunday on Fox's Sean Hannity show.