Thankfully a passenger was the first to spot it and set the ball rolling for law enforcement to investigate all tracks with suspicion, that's the how the second bomb was discovered.
H/T & idea for the headline: Vlad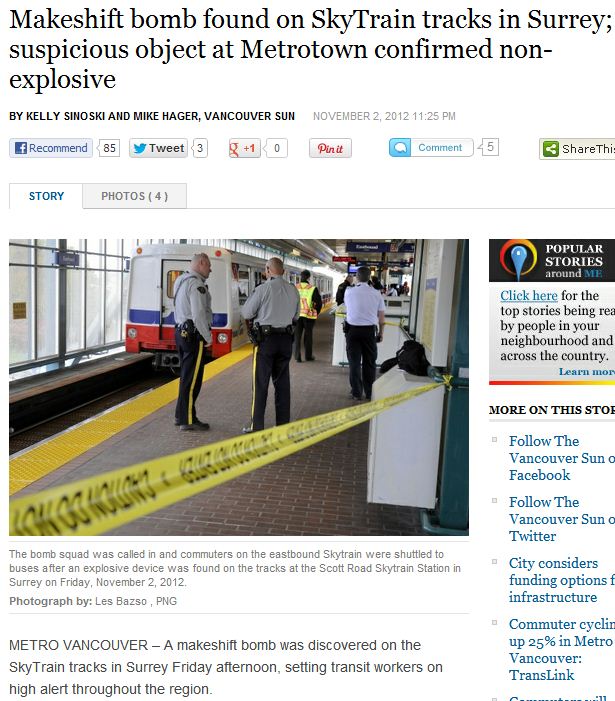 At around 2 p.m., Surrey RCMP's explosives unit was dispatched to a section of the Expo Line after a passenger reported seeing a suspicious red canister on the line midway between the Scott Road and Gateway stations.
When the unit arrived, they found three empty tanks strapped to a small red canister, with straps and wires sticking out of the bundle, according to transit police spokeswoman Anne Drennan
"When you looked down on the device you could see what appeared to be some sort of red canister; it looked like possibly a fire extinguisher or an oxygen tank," Drennan said.
The unit removed the entire contraption in an explosive safe container and will dismantle it, keeping the tanks for forensic testing and evidence, Drennan said. The device itself will be blown up for safety reasons.
There are no suspects at this point in what was the first explosive device ever found on TransLink property Drennan said.