Another case of fox guarding the hen house.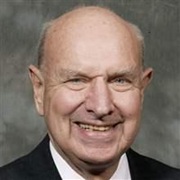 NOTE:  Anyone even remotely connected to George Soros and his International Crisis Group, is someone automatically worthy of being chased away with a big stick.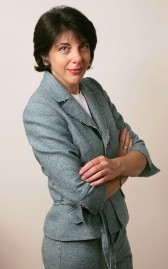 As we arrive at Election Day, some of the most crucial questions left unanswered about Benghazi are, in fact, the simplest. They are not "fog of war" questions. They are not questions rendered unanswerable by "conflicting intelligence." They are questions that probe clear actions taking place not on the roof of a safe house under mortar fire, but inside the fortress-like, orderly and well-lit White House.
Who turned down requests for military relief for Americans under rocket and mortar fire? Who decided to suppress the fact that no protest preceded this attack on the U.S. consulate in Libya that claimed four American lives? Who ordered senior Obama administration officials to lie to the American people for two weeks by blaming a YouTube video for a "spontaneous" outbreak of violence that was, in fact, a coordinated terrorist assault?
President Obama declared he made his priorities about Benghazi clear "the minute I found out what was happening." He said: "Number one, make sure that we are securing our personnel and doing whatever we need to." If he issued an unexecuted order to this effect, there was a grievous breakdown in the chain of command that must be exposed. If, on the other hand, Barack Obama is lying, that must be exposed, too. It's not a hard fact to find out.
But is Thomas Pickering, Obama's choice to lead the Benghazi investigation, the proper person to search for it? On first glance, Pickering, a retired top diplomat and State Department official, sets off conflict-of-interest alarms for heading an investigation that must focus closely on the State Department. On closer inspection, however, so many red flags pop up around Pickering that his selection becomes another Benghazi-gate scandal in itself.
Pickering is one of those Washington insiders whose public record is less a matter of what he's done than what he's been: U.S. ambassador to Russia, Israel, El Salvador, Jordan, India, Nigeria and the United Nations. What such postings may obscure, however, is that the man is a foreign policy establishment leftist. It's not just that Pickering serves as chairman of the board of trustees of the International Crisis Group, a George Soros group that, for example, advocated engagement with the Shariah-supremacist Muslim Brotherhood in Egypt. Pickering has personally explored opening relations with Hamas; pushed peace talks with the Taliban; argued for getting rid of, or removing to the U.S., all tactical nuclear weapons in Europe (and moving Russia's to east of the Urals); and promoted bilateral talks with Iran without preconditions. And speaking of Iran, Pickering sits on the boards of two pro-Tehran groups, the American Iranian Council and the National Iranian American Council. The Iranian connections are additionally disturbing since one Benghazi scenario to be explored is whether Iran was involved, possibly in retribution for U.S. support of anti-Assad forces (including jihadists) in Syria.