All the conservatives need to do, is to preach liberty, freedom of the individual, free market capitalism and personal responsibility, and the statist is defeated.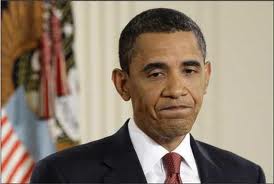 EXODUS: INNER CITY BLACKS FLEEING BARACK OBAMA AND THE DEMOCRAT-LIBERAL AGENDA
Breitbart.com: After his meteoric ascent to the top of the American political arena in the country's history, we are now in the midst of witnessing one of the most stunning collapses of any man ever to hold the office of President of the United States.
Over the past few weeks we have begun to see the ultimate unraveling of support for the president, with women and youth fleeing from his side. But what is even more surprising and perhaps unimaginable to the president and his faithful media cult is that he is now also losing members of his normally deemed "untouchable" base of support—poor, inner-city black Americans.
NOTE: Click here for the video, it has one of those automatic play features so I removed it from the post. Please check it out, it really reveals just how much Blacks from Chicago are fed up with being taken for granted by the Democrat party.