Possibly connected with mullah Krekar
I thought he looked familiar. Muhammad Azzizi demonstrated at the Norwegian embassy in March of this year, in regards to two Kurds who burned copies of the koran, demanding that they be convicted of "hate speech". He's pictured second from the right, holding a sign that reads:
"Freedom of speech doesn't give right to defame another's religion".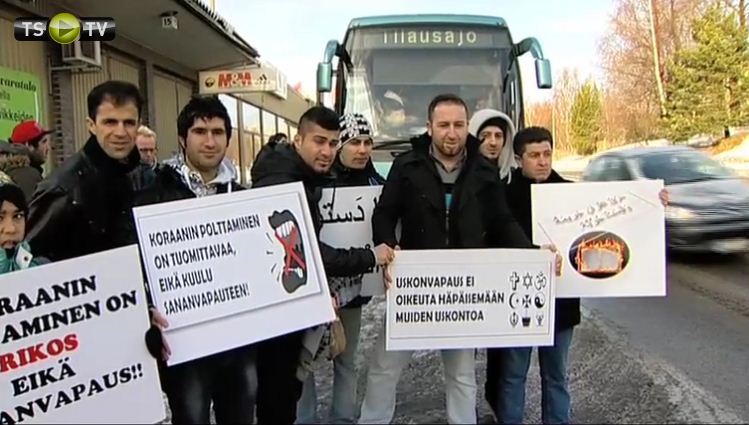 So that's who was voted into the local city council in Turku Finland, an anti-free speech Muslim, who will push his agenda as hard and as far as he can. You can bet on it.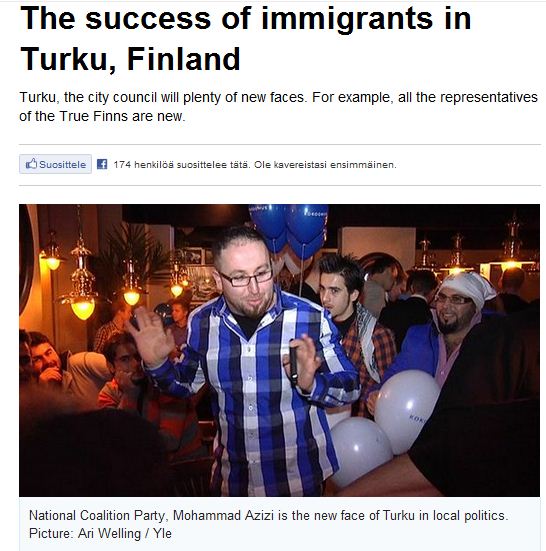 Turku City Council renewed considerably. Läpimenijöissä has 28 new faces. For example, the True Finns are new to all delegates.
At the same time the Turku council is even more multicultural. Three immigrant candidates went through, which is now represented by a single Green party's Roda Hassan. She has new credentials.
The largest immigrant jack pot was the Conservative Party's, Mohammad Azizi. A 27-year-old from Turku, Azizi gathered nearly 500 votes. Another new immigrant that was elected was Alas Ali.
Yle Turku election expert, political scientist Erkka Railo deemed it a positive development that immigrants take part in the elections and the candidates find various party lists.