AND THE CREW OF THE ESTELLE COULDN'T BE HAPPIER!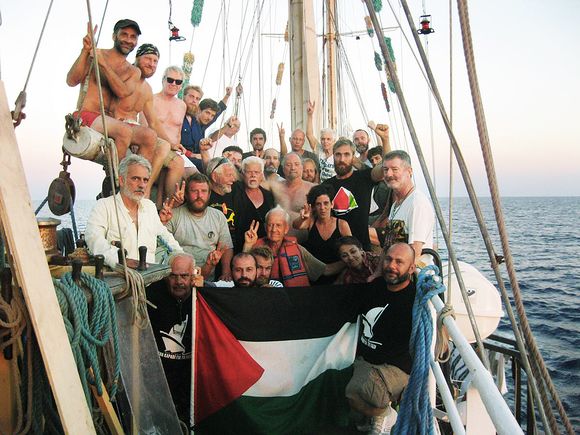 This is why it's imperative that the Israeli anti-weapons blockade on Gaza be continued. Oh, and the MB run Egyptian government is not maintaining an open border with Hamastan either.
Update: Two Seriously Wounded in Massive Rocket Barrage
Hamas and allied terrorists pound Israel with more than 50 rocket attacks Wednesday. Several wounded, two seriously
By Tzvi Ben Gedalyahu
First Publish: 10/24/2012, 7:27 AM
Rocket victim at Soroka Hospital
Flash 90
Hamas and allied terrorist groups take to heart the Qatari emir's call for "resistance" and pummeled southern Israel with more than 50 rockets and mortar shells, wounding several people, two of them seriously, and scoring direct hits on three homes.
At least two of the wounded were reported to be foreign agricultural workers. An Army helicopter evauated the wounded to Soroka Medical Center in Be'er Sheva. A third sufered light injuries, and dozens suffered shock and trauma.
The Iron Dome system operated shortly after 7 a.m. to down a Grad missile headed towards the port city of Ashkelon. Schools were closed in several Gaza Belt areas.
The IDF retaliated immediately, killing one terrorist and wounding another in an aerial strike on Rafiah at the southern tip of Gaza.
Hamas appears to be trying to prove that its rocket launching capability is stronger than IDF counterterrorist operations that are able to target terrorists when caught in the act of preparing to launch Kassam missiles.
The latest attacks came less than a day after the visiting emir of oil-rich Qatar incited Gaza residents by saying during his visit, "There is no clear strategy of resistance and liberation" in the absence of peace talks, which both Hamas and its rival faction Fatah have boycotted.