What is with the media, sending in the cannon fodder time again?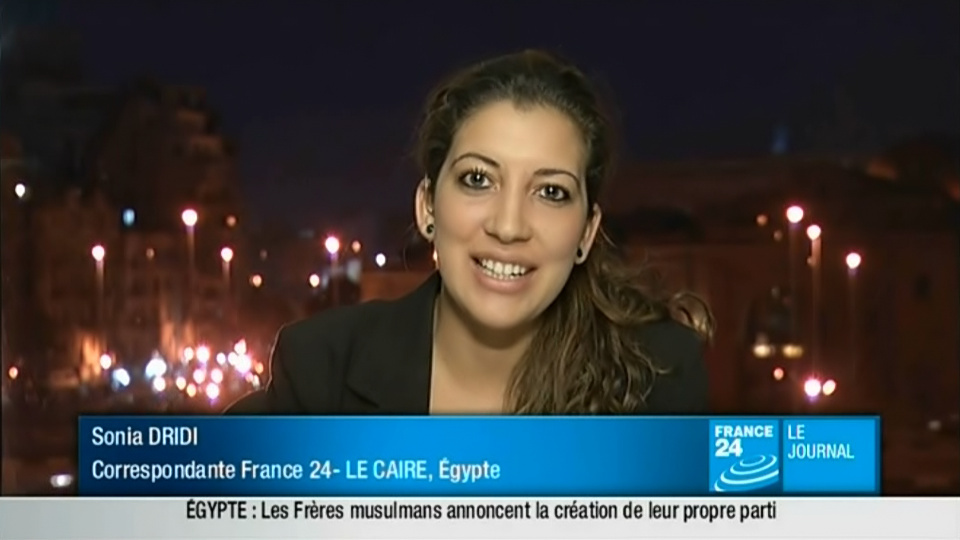 FRANCE 24 TV: CAIRO REPORTER 'SAVAGELY ATTACKED'
BY JAMEY KEATEN 
PARIS (AP) — A correspondent for France 24 TV was "savagely attacked" near Cairo's Tahrir Square after being seized by a crowd, the network said Saturday. It was the latest case of violence against women at the epicenter of Egypt's restive protests.
The news channel said in a statement that Sonia Dridi was attacked around 10:30 p.m. Friday after a live broadcast on a protest at the square and was later rescued by a colleague and other witnesses. France 24 did not give further details about the attack, but it said its employees were safe and sound, though "extremely shocked," and that it will file suit against unspecified assailants.
[…]
"The crowd surged in and then it went crazy. It was basically me keeping her in a bear hug, both arms around her and face-to-face," he told The Associated Press, estimating that at least 30 men were involved. "It was hard to tell who was helping and who was groping her."
Khalil said they retreated into a fast food restaurant with a metal door, to keep her out of the reach of the attackers. He said they hustled into a car, and some men banged on it as it sped away. Some of their belongings had been stolen, he said.
"It didn't feel organized or targeted. It felt disorganized," he said. "I felt angry. I love Tahrir. I have a lot of nostalgia for Tahrir. I am still angry. I know this is not the first time this happened; it happened to other people I know. Still, it was a shock."