This is big.

Outbreak of civil war or what?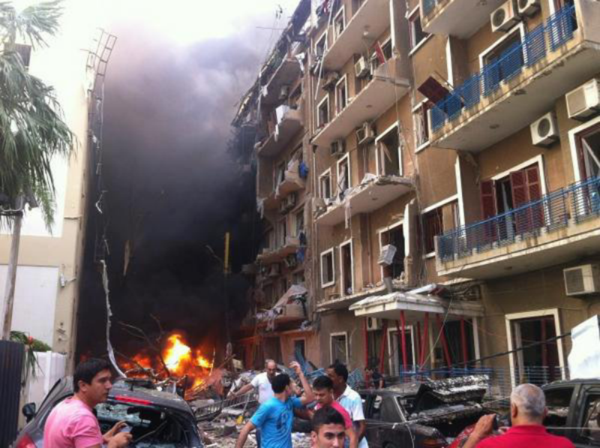 Carbomb rocks Christian area in Beirut, 8 killed 78 wounded so far
By NBC News staff and wire reports
Updated at 9:57 a.m. ET: BEIRUT, Lebanon –At least eight people were killed and 78 wounded by a huge blast that exploded in a street in central Beirut on Friday, a security official told NBC News, raising fears that sectarian violence raging in neighboring Syria had spread to the Lebanese capital.
It was not immediately clear whether the blast had been caused by a car bomb, although all evidence pointed to that, the country's top military judge Hatem Madi told NBC News in Beirut.
It was also not clear if the explosion targeted any political figure in Lebanon's divided community but it occurred at a time of heightened tension between Lebanese factions on opposite sides of the Syria conflict.