If the overwhelming majority of Arabs were like this woman, Israel wouldn't have had to defend itself from destruction for over 6o years. If Islam wasn't a proselytizing ideology. If Islam was absent of the sharia (that affects the non-Muslim as well). Is Islam was minus a destructive dualism, where competing benign and violent verses could both be true at the same time, with the latter being invoked at will for the abrogation of the former when needed, then Islam wouldn't be a problem as well.
There's a lot of "if's" in the above statement, and all of them important, and necessary, if we are ever to understand the threat Islam as an ideology poses. Also, in spite of looking like a complete ingrate, I want to emphasis that I'm not ungrateful for Boshra Khalaila efforts. I wish her all of the luck and success in the world, in fulfilling her own dreams, as well as being truly thankful for her advocating on her country's behalf. It's no easy task.
That said, Khalaila, -like many other wonderful Arab people who have rejected the hate inspired propaganda that is rife throughout their communities and in states throughout the region, and realize the actual freedom and liberty of the Jewish state- is fighting an enormous uphill battle.
All I can say, is that I both support and applaud her actions, while pointing out the ideology (that perhaps she even professes or culturally pays lip service to) that has since its beginning, inflamed the relations between Islam and everyone else, especially the Jews, still poses an existential threat not only to Israel, but to the West and world at large.
H/T: DM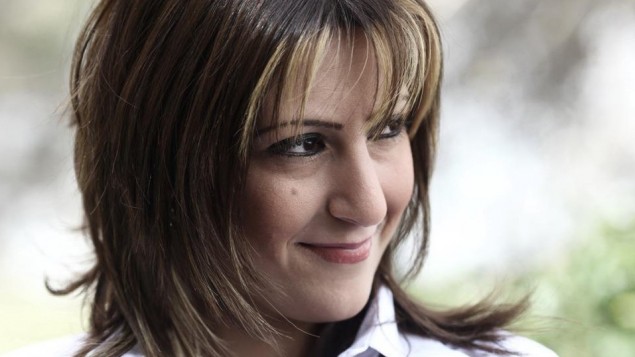 Telling Israel like it is — in Arabic
A secular, liberal woman from the Galilee, Boshra Khalaila leaves passionate critics of Israel open-mouthed simply by describing the rights and freedoms she routinely enjoys
I first met Boshra Khalaila in the Spring of 2010, at the Ministry of Public Diplomacy's offices in Jerusalem. She was 24 at the time. Like me, she'd been alarmed by the public relations debacle that followed the Gaza flotilla incident and had somehow found her way to the Ministry's hastily set-up Potemkin village of a situation room, to volunteer her time and do damage control, in Arabic.
I next saw her last January at the first preparatory meeting for the Faces of Israel program, which I have previously written about. She had again volunteered to defend her country and taken time off work to drive from Jerusalem, where she lives, to Tel Aviv for the preparatory sessions, a ritual she would have to repeat often. I was sent to California as part of that program. Boshra's destination was South Africa — during Israel Apartheid Week.
In South Africa, she traveled to both Johannesburg and Cape Town, lecturing at four large university events that included a serious round of follow-up work — public discussions, five radio interviews, and a host of newspaper interviews.
'I compare myself to other women my age in Jordan, the territories, Egypt, any Arab country. They don't have the rights that I have: freedom of expression, the right to vote. They are forced into marriage at a young age, and religious head covering, despite their own convictions'
Boshra, a secular, independent and patriotic Israeli Arab woman, defies stereotypes. She grew up in a liberal home in the Arab village of Deir Hana, in the Galilee. Her first contact with Jewish Israelis came at the age of 18, when she enrolled in Haifa University. There, she had to speak Hebrew for the first time. And it is there that she started to develop her political conscience and her attachment to the State of Israel.
"I am married and doing a master's degree [in Tel Aviv]. I am a liberal, free woman, with all the rights that I could enjoy. I compare myself to other women my age in Jordan, the territories, Egypt, any Arab country. They don't have the rights that I have: freedom of expression, the right to vote. They are forced into marriage at a young age, and religious head covering, despite their own convictions. With me it's the opposite; I have everything."
After returning from our mission, we sat down for an interview in the lobby of a Tel Aviv hotel. My first question was why she feels the need to speak up for Israel so publicly — something that most Jews don't even feel compelled to do. She answered me in perfect Hebrew:
"To sacrifice from myself for the country that I live in and that gives me rights, that's a natural price."