Gee, that moderate label shot with holes once again.
 How long have I been highlighting the fact hat Ennahda is not "moderate", nor is the term moderate worth using since the false dichotomy has been widely exposed for what it is. Carrying on with the fallacious term only makes the user appear foolish and highly ignorant of what he or she speaks.
NOTE: Just think "moderate" Fidel Castro and his fondness for free market capitalism before he came to power. It's not the first time 3rd world leaders of political movements fooled the West into believing a concoction having the consistency of helium.
 H/T: Weasel Zippers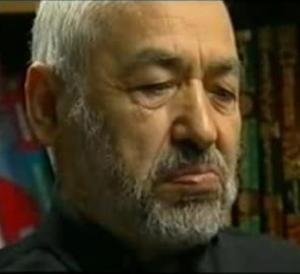 'Moderate' Islamist leader in Tunisia strategizes with al Qaeda-linked Salafists
By BILL ROGGIO
October 16, 2012
The leader of the supposedly moderate Ennahda political party in Tunisia has been caught on tape strategizing with Salafists to gain control of the country. In the video, he also acknowledged contacts with leaders of al Qaeda-linked groups, including one that attacked the US embassy on Sept. 14 and another that supports the establishment of a global Caliphate.
Rachid Ghannouchi, the co-founder and current leader of Ennahda, the largest political party in Tunisia, is seen on video encouraging a group of Salafists to bide their time and build institutions instead of rushing to take control of the country. The videotape was recorded in January, and released on Oct. 9. Ghannouchi and Ennahda claim to espouse a moderate form of Islam; the party currently holds the office of prime minister.
"The secularists are still controlling the media, economy and administration," Ghannouchi warned the Salafists, according to Magharebia. "Therefore, controlling them would require more time." He advised the Salafists to "create television channels, radio stations, schools and universities" to increase their influence.
Ghannouchi also warned that "the police and army's support for Islamists is not guaranteed, and controlling them would also require more time." He continued: "I tell our young Salafists to be patient…. Why hurry? Take your time to consolidate what you have gained."
"The Islamists must fill the country with associations, establish Qur'anic schools everywhere, and invite religious preachers because people are still ignorant of Islam," Ghannouchi stated.