We were right all along. EU power grab is a real phenomenon, and unless member states take drastic steps to reign it in, it will eventually consume them entirely.
H/T: Gaia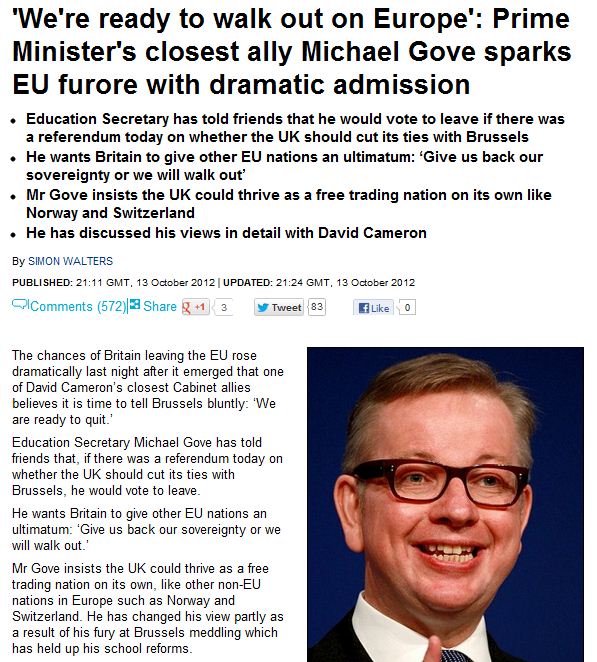 Mr Gove, one of the Prime Minister's closest confidants, has discussed his views in detail with Mr Cameron. In an anti-EU pincer movement by the two Tory allies, Mr Cameron will formally announce later this month the first major step towards grabbing back powers from Brussels.

He will set out in detail how he plans to withdraw Britain from EU justice ties, but he will then 'cherry pick' which aspects of Anglo-EU legal co-operation he believes are in British interests.

These could include the European Arrest Warrant (EAW), access to police databases, prisoner transfers and co-operation over drugs trafficking and money laundering.
The disclosures are the latest evidence of a turning point in Britain's relationship with the EU, which is currently gripped by the euro crisis.
Mr Cameron has struck an increasingly tough stance. He won plaudits for vetoing changes in the EU Treaty, has edged closer to pledging an 'In or Out' referendum, and suggested Brussels should have two budgets, one for eurozone nations and another for non-eurozone nations such as the UK.