We need to familiarize ourselves with the great thinkers of times past, who knew what they were talking about. Today's 'geniuses' talk as if history began just a few decades ago, they still need to 'experiment' when the tried and true of free market capitalism (tied to individual liberty) has already proven to have benefited more people than any other system in the history of the world.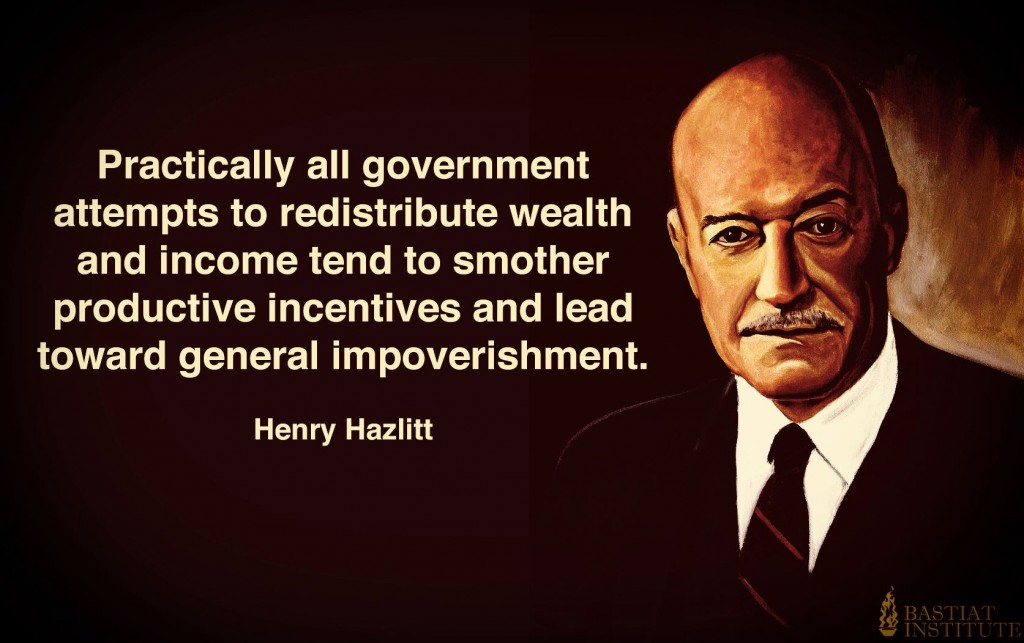 Henry Hazlitt also said this:
 "The times call for courage. The times call for hard work. But if the demands are high, it is because the stakes are even higher. They are nothing less than the future of liberty, which means the future of civilization.
H/T: Stefan Metzeler