All that will be remembered is Joe's weird laughing.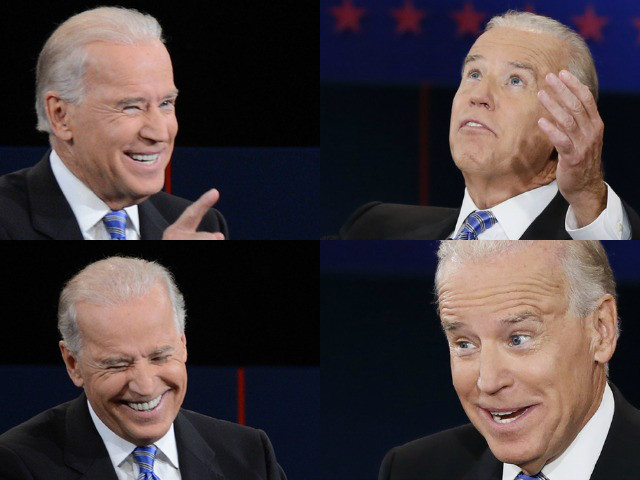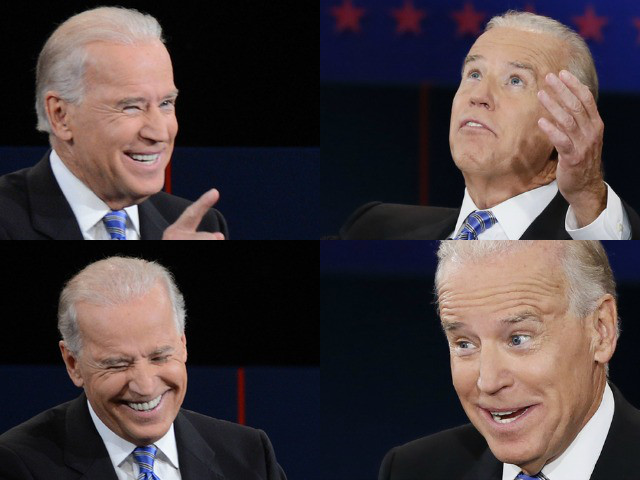 What were they thinking?
The Obama regime must be desperate. They school the VP with a strategy of (a) to blatantly lie, (b) to constantly disrupt his opponent to keep him off balance, and (c) to heckle Ryan's responses with dismissive laughing. If Joe was an honest man, which his isn't, he would have told his debate coaches, "So this means he actually wins on the merits of his arguments alone."
NOTE: That they felt that he had to do what he did, tells the independent thinker that "Team Obama" is really on the ropes, especially  now with this Rope-a-Dope routine by "Lunch-Bucket Joe"..