Also little known, is the fact the Palestinians receive more aid per capita than any other group in existence, and have been subsidized by the U.S. taxpayer alone to a tune of over 4 billion dollars since the creation of UNRWA in the 50's. And what have the Palestinians done with it all? Processed it down the food chain of Palestinian corruption.
NOTE: This interview was published at Israel National News, and republished here with the author's consent.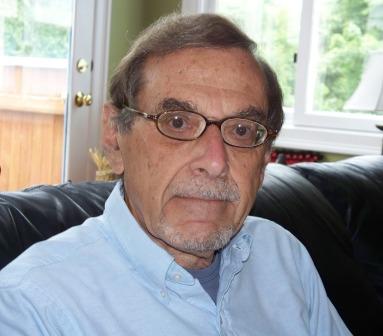 Jewish Middle Eastern Refugees Lost far more than Palestinian Refugees
Manfred Gerstenfeld interviews Sidney Zabludoff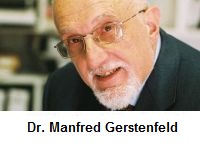 "Roughly one million Jewish people became refugees when they were forced out of Middle Eastern and North African countries after 1948. Their ancestors had lived there for thousands of years in many cases. Before 1948, there were more than one million Jews in the Middle East and North Africa outside of the area that became Israel. The total number fell by half during the years following the 1948 war and then declined to some 100,000 following the 1967 conflict. The Jewish population fell further in the ensuing years and by 2012 amounted to just about 30,000.
"The exact number of Palestinians who fled Israel from November 1947 to December 1948 will never be known. The most plausible figure is some 550,000. To this one must add about 100,000 new refugees from the 1967 war, bringing the net total to 650,000. Thus the number of Jews forced to flee through the acts of the countries they lived in, exceeded the original number of Palestinian refugees by more than fifty percent.
Sidney Zabludoff is an economist who worked for the White House, CIA, and Treasury Department for more than thirty years. Upon retirement in 1995, he focused mainly on issues related to the restitution of Jewish assets stolen during the Holocaust era.
"The difference in individual assets lost was even bigger. It should be noted that it is impossible to determine an exact value for asset losses and arguments can be made for different asset values. The most solid estimate for assets given up by Palestinians fleeing the 1948 war was by John Measham Berncastle, who undertook the task in the early 1950's under the aegis of the newly formed United Nations Conciliation Commission for Palestine (UNCCP). His estimate was 120 million Palestinian pounds of which about 100 million was for land and buildings and 20 million for movable property. One might add another 5 million pounds for bank accounts.
"This total of 125 million Palestinian pounds amounted to $350 million in 1948. This is equal to some $650 per 1948-1949 refugee. This number seems reasonable when compared to similar data. For example, per capita assets for Eastern Europe during the late 1930's ranged from $550 to $700. These were the best equivalent asset statistics available. To this must be added the asset losses for those additional 100,000 Palestinians who fled in the aftermath of the 1967 war and the 40,000 internally displaced persons in Israel (IDPs). The latter are included even though they were often given new property and/or compensation. At a realistic $700 per capita, that would amount to another $100 million in lost Palestinian assets. Thus the total of assets lost by Palestinians is some $450 million. In 2011 prices, this would amount to $4.2 billion.
"A comparable estimate of the assets lost by the Jews fleeing Middle East and North African countries is $6.5 billion at 2011 prices. There are two major reasons for the higher value of assets lost by Jewish refugees. First, the number of Jewish refugees is some 50 percent higher than that of Palestinian refugees. Second, the demographic nature of the two groups varied. A higher percentage of the Jewish population was urban, mainly traders and professionals, who would tend to accumulate more assets than the Palestine population, which was more rural.
"There are other considerations. A major unknown is community property such as hospitals, mosques, synagogues, and religious schools. One estimate put the value of such Jewish-owned property in Egypt at $600 million in 2011 dollars. It can be assumed that here also the Jewish amounts are larger than those of Palestinians, because of the higher number of refugees and a larger number of locations.
"From a global perspective, the Palestinian refugee issue is unique. Since 1920, all other major refugee crises involving the exchange of religious or ethnic populations, while creating hardships, were dealt with in a single generation. Issues, such as right of return and compensation were never adequately resolved and were largely forgotten. As in the case of Jewish refugees from the Middle East and North Africa, all non-Palestinian refugees were absorbed into their new homeland. Such circumstances occurred in the case of Greek-Turkish and India-Pakistan disputes as well as the enormous number of refugees from World War II.
"For most refugee crises of the post-World War II era, compensation came mainly in the form of temporary assistance and lasted only a few years while the refugees were becoming assimilated into their new surroundings. Only the Palestinian refugee issue has persisted for such a long time. The result is that during the past 62 years, UNRWA has spent some $18 billion (current prices) to support Palestinian refugees. This amount is considerably more than the assets these refugees lost.
"In comparison, examples of compensation falling short are numerous. Less than 20 percent of asset losses by Jews in Nazi-occupied Europe have been returned, despite the fact that the Holocaust was an event unequaled in modern history – the extermination of more than two-thirds of continental European Jewry. This is the reality we face."