But hey, the Fatah and Hamas have been doing it for years, and they're staying put!
No need to get off the gravy train as long as it keeps pulling in on time.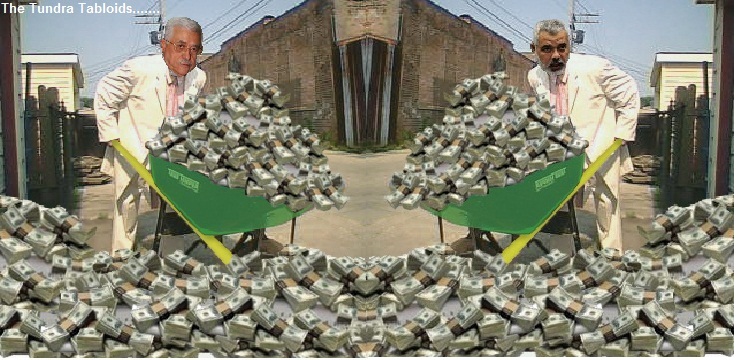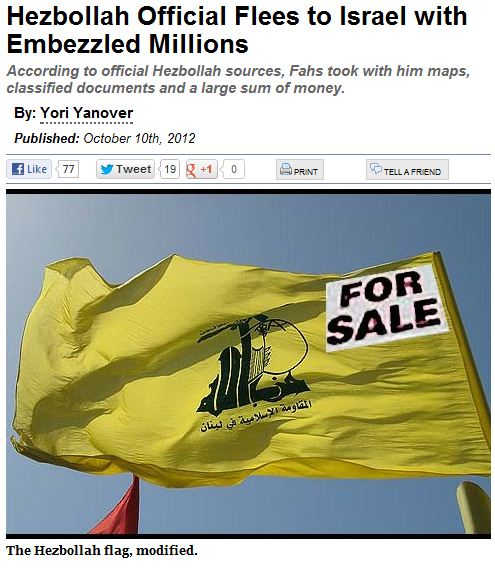 Last month, Yoni Alpert's Terror Watch reported that Iranian Revolutionary Guards along with Hezbollah's security apparatus arrested Hussein Fahs, who is considered Hezbollah's CFO and head of the organization's operational communications network. Fahs was arrested at Beirut's Hariri Airport, on his way to an unknown destination. He and four other Hezbollah members were interrogated on suspicion of embezzling the organization's funds and of collaborating with Israeli Intelligence. At the time it was suspected that they stole at least $5 million in Iranian aid funds.
Now it turns out, according to TW, citing Lebanese sources, that Fahs, a 29-year-old telecommunications engineer, a native of southern Lebanon, was able to flee the country, crossing the border into Israel.
According to official Hezbollah sources, Fahs took with him maps, classified documents and a large sum of money.
In somewhat related news, on Tuesday a Lebanese Military Tribunal Judge by the name of Imad al-Zein issued eight arrest warrants against Lebanese citizens charged with collaborating with Israel, Lebanon's National News Agency reported.
According to the report, seven women and one man are charged in absentia with collaborating with Israel, entering Israel illegally and obtaining Israeli citizenship.
The suspects face 15 years of hard labor in prison—but, naturally, they would have to be captured first.
More here. Via Vlad