Saudi Arabia, a place where one can still visit the seventh century, and not be in a museum.
The interesting thing here is, there are those who insist that the Saudis, the care takers of Islam, "misunderstand their own belief system".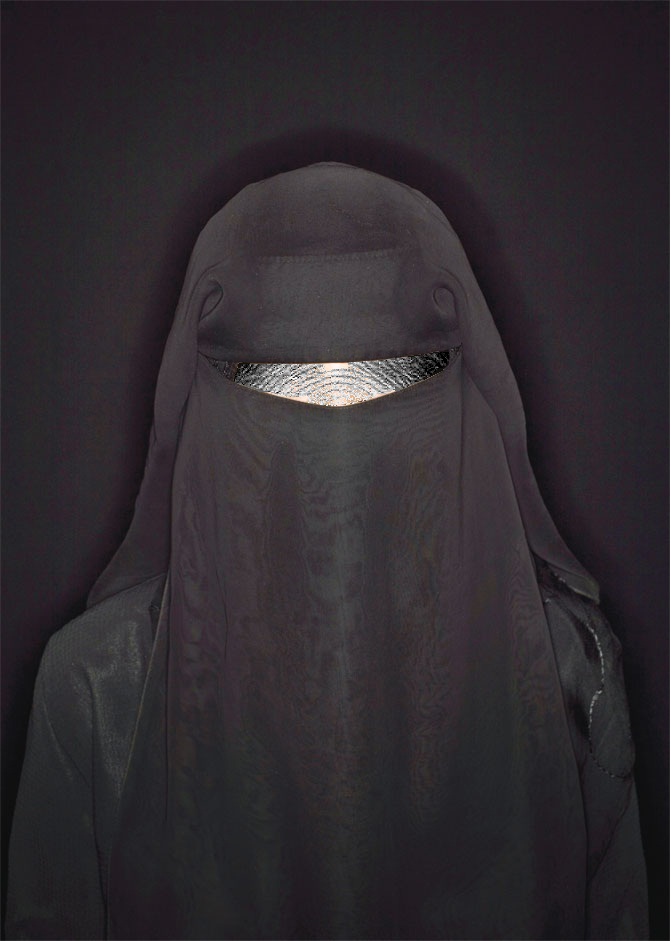 Saudi Grand Mufti: Replace Female ID Pictures with Fingerprints
by Raymond Ibrahim  •  Oct 7, 2012 at 11:47 pm
Cross-posted from Jihad Watch
According to a September 27 Masrawy report, because the face (and eyes) of a woman is deemed a great temptation for Muslim men — worthy of covering no less than a woman's vagina, at least according to one Egyptian cleric — the Grand Mufti of Saudi Arabia, Sheikh Abdul Aziz bin Abdullah Al Sheikh, recently called for replacing the personal photos of female university students that appear on their ID cards with their fingerprints, as that "would be best."
Saudi Grand Mufti: No to female portraits 
Arab newspapers quoted the Grand Mufti in an interview with Saudi female students at Taibah University in Medina. Among other things, he also warned students about the "vocabulary" they use when jesting and against watching "racy" movies.
He also stressed that "Muslim women have a great impact on the community" citing a number of Quranic verses and hadiths.The report does not mention which hadiths, though it is well known that several hadiths attributed to Islamic prophet Muhammad do stress that females have an impact society — but mostly in negative ways, including by likening women to dogs and donkeys. In the words of Aisha, one of Muhammad's wives:
The things which annul the prayers were mentioned before me. They said, "Prayer is annulled by a dog, a donkey and a woman (if they pass in front of the praying people)." I said, 'You have made us (i.e. women) dogs.' I saw the Prophet praying while I used to lie in my bed between him and the Qibla. Whenever I was in need of something, I would slip away, for I disliked to face him." — Sahih Bukhari 1.9.490