Jews simply wanted to visit it and all hell breaks loose.
I call that Islamic inspired religious supremacy and apartheid, as well as their being a bunch of nasty murderous minded folk.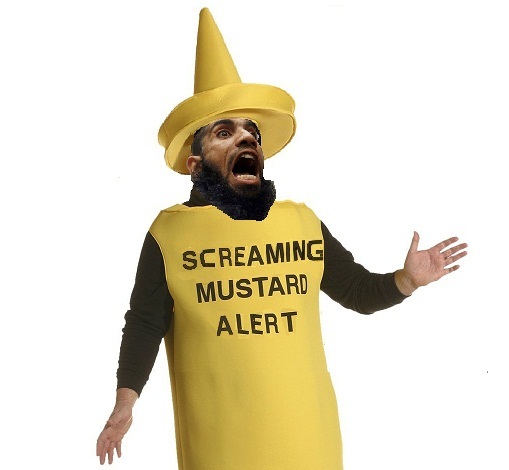 Arabs Riot for Third Day on Temple Mount
For the third morning in a row, Arabs rioted on the Temple Mount, attempting to attack groups of Jews who sought to visit the holiest site in Judaism during the Sukkot holiday. Police again Thursday deployed large numbers of officers to keep the Arabs from attacking the Jews.
Police have reported that there were mild protests during recent days, butvideo footage showed dozens of young Arabs actively trying to attack Jews who were visiting the Mount. In one video, a Wakf official is seen threatening to break the camera of a Jew filming footage of the Arab rioters.
Earlier in the week, Arutz Sheva reported on a large Arab riot that greeted Jews who attempted to visit the Temple Mount on the first day of Chol Hamo'ed, the intermediate days of Sukkot. "When we went up on the Temple Mount, we were greeted with cries of 'Allah is Great,'" said Asaf Fried, one of the members of a group that visited the Mount Tuesday. "The police again did nothing, even towards the end of the visit when the Arabs really came close to us and blocked our exit, shouting, 'We will expel the Jews in blood and fire and will butcher Jews.' The police still did nothing," and the group of Jews escaped without harm, Fried said.