Gee, how much longer before this gross error is rectified?
UPDATE: State Department digs in its heels, says it stands by the appointment of the 9/11 Truther Marayarti to head the US delegation to OSCE conference. Click here for the Washington free Beacon's report. Looks like we have to wait for Romney to take over.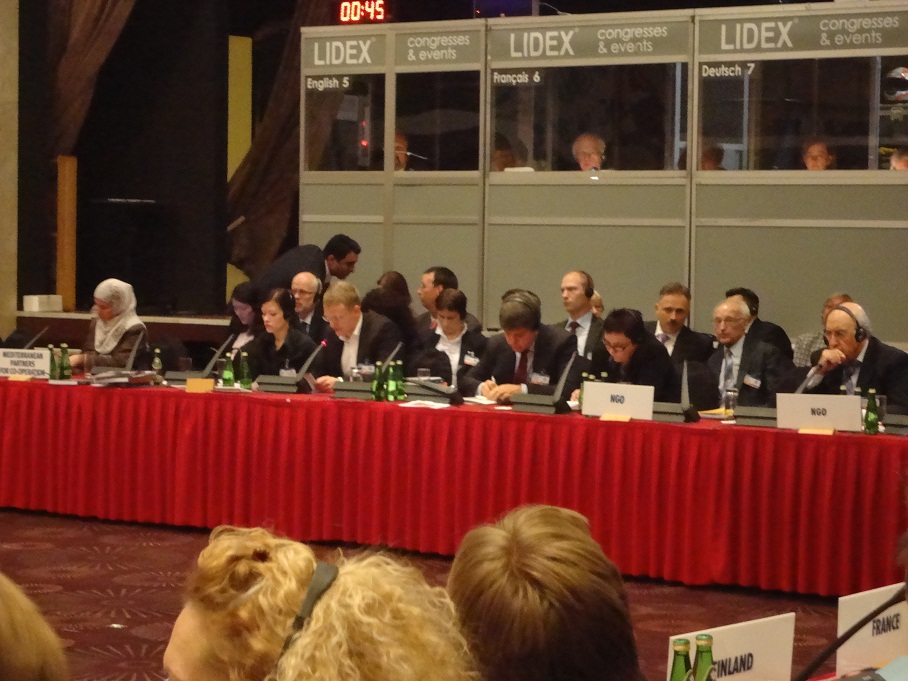 NOTE: Picture taken at the event by Elisabeth Sabaditsch-Wolff.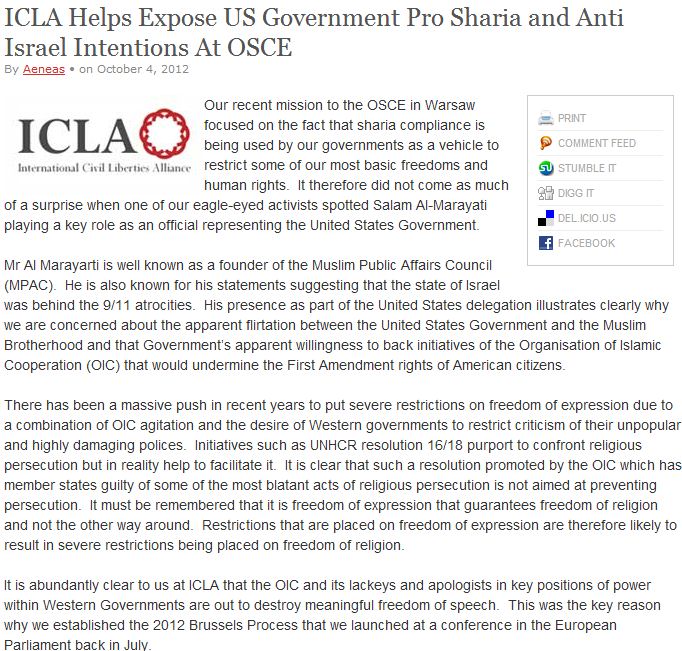 ALSO: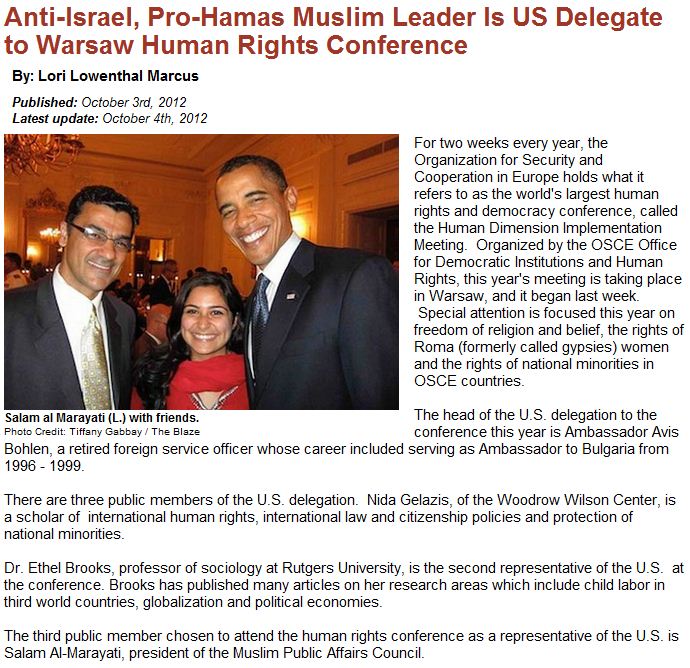 While two out of three of the U.S. representatives are scholars whose fields suggest expertise in human rights and democratization, and are entirely consistent with the themes of the OSCE and, specifically, human rights and democracy, Al-Marayati's appointment raises serious questions.
Counter-terrorism expert Steve Emerson told The Jewish Press that
Al-Marayati's appointment is not just scandalous but also does incalculable damage to our values as a nation whose core principles categorically reject the legitimization of a racist supporter of terrorism, and an incendiary proponent of paranoid conspiracies that provides the motivation for radical Muslims to carry out terrorism.