How do you spell evil?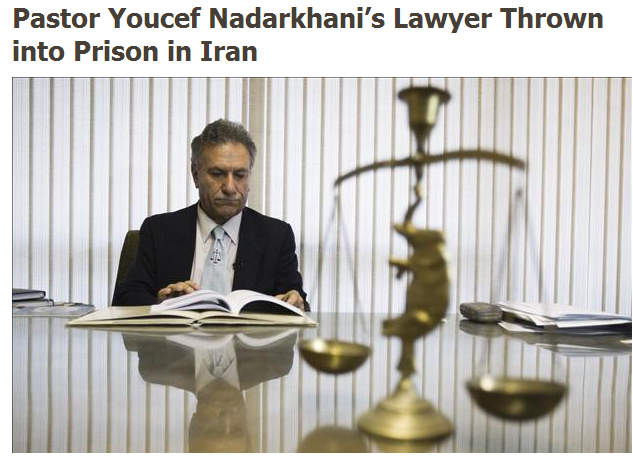 The Iranian lawyer who successfully represented Christian Pastor Youcef Nadarkhani in court, leading to his eventual release and acquittal of apostasy, has been detained and ordered to serve a lengthy prison sentence in one of Iran's most dangerous prisons.
Mohammad Ali Dadkhah, who represented Pastor Youcef and other religious and political prisoners, had been previously convicted for representing people like Pastor Youcef. He was sentenced to serve 9 years in prison, barred for 10 years from practicing or teaching law, fined $1,900, and given a choice of either 5 lashes or an additional $450 fine. In recent months, however, Dadkhah had worked out an agreement that allowed him to continue representing Pastor Youcef and that prevented him from having to serve any time in prison.
He upheld his end of that bargain, and we believe that Iran has reneged now that Pastor Youcef is no longer the focus of international attention.
Sources close to the situation informed us over the weekend that Dadkhah has been detained and forced to begin serving this lengthy prison sentence in one of Iran's most notorious prisons. He is currently incarcerated in ward 350 of Evin prison, a ward reserved for political prisoners, in a cell with 22 other prisoners.
H/T Vlad & Anna V