But that was the intention all along.
The easier it is to manipulate society. That is the end game for all statists, the geniuses supposedly know what's good for us, and seek to further embed the state into our daily lives, which in the end, separates us from the family unit in order to fully fill the spot of provider and caretaker. That's the end goal for the statists.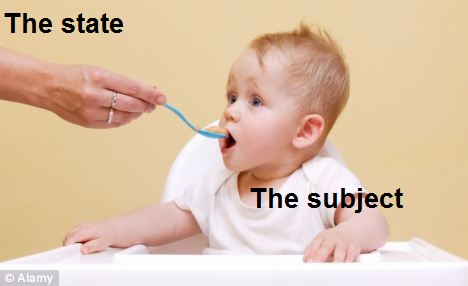 They use the same modus operandi around the globe, like here in Europe, where the central power hub in Brussels is acting like a black hole, drawing every last vestige of light into its vortex. Their answer to the miserable policies that they've put into place that has created the current financial/economic mess, is more of the same. Less liberty and more central planning (a.k.a. statistism).
A dear friend just mentioned to me the other day, that both of her nieces (in the States) are again living at home. I responded that that's a good thing. If the family is able to help each other out in times of need, instead of turning to the state, then that should be applauded.
H/T: Fjordman