I believe the question "when did he know it" has been finally answered.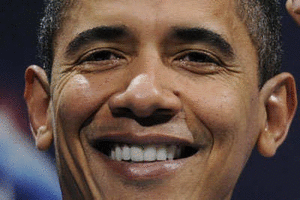 And to think that the Obama admin has been stalling over answering that question, "we can't comment until a FBI investigation has concluded…."
U.S. intelligence officials knew within 24 hours of the assault on the U.S. Consulate in Libya that it was a terrorist attack and suspected Al Qaeda-tied elements were involved, sources told Fox News — though it took the administration a week to acknowledge it.
The account sharply conflicts with claims on the Sunday after the attack by U.S. Ambassador to the United Nations Susan Rice that the administration believed the strike was a "spontaneous" event triggered by protests in Egypt over an anti-Islam film.
Two senior U.S. officials said that the Obama administration internally labeled the attack terrorism from the first day in order to unlock and mobilize certain resources to respond, and that officials were looking for one specific suspect. The officials said the intelligence community knew by Sept. 12 that the militant Ansar al-Shariah and Al Qaeda in the Islamic Maghreb were likely behind the strike.
Further, an official said, "No one … believed that the mortars, indirect and direct fire, and the RPGs were just the work of a mob — no one."
Yet a congressional source told Fox News that CIA Director David Petraeus, during a briefing with members of the House Intelligence Committee three days after the attack, espoused the view that Benghazi was an out-of-control demonstration prompted by the YouTube video. According to the source, this was "shocking" to some members who were present and saw the same intelligence pointing toward a terrorist attack.