Mocking, lampooning and ridiculing religious symbols is a right, just as it is to mock, lampoon and ridicule political beliefs and cultural mores. The moment biology is removed from racism, is the moment you and I are unable to speak against the status quo, against the political establishment, our speech will be deemed "offensive", insulting the sensibilities of our elected (if we are still allowed to vote) officials will be made illegal.
The right to speak ones mind as long as it isn't libelous slander and promoting violence, is fundamental to retaining all other rights. What is happening here in Europe is the stunting of democratic representation, as well as our fundamental right to speak our minds. This is a two pronged attack on our civil liberties by the statitsts that rule over us.
We are no longer sovereign individuals, with a free will and right to be heard, speaking our minds and have those thoughts challenged in the market place of ideas. No, we are presently in the process of being stripped of our rights, being buried under a myriad of  Byzantine-like rules and regulations and force fed the multicultural meme, in which the monoculture of Islam, and respect demanded to be shown to it, plays a major  factor.
Hey all you atheists out there, who still believe in statistm, how's it working for you? Do you feel yourself now, more free now than in any time past? Are all religions still exactly the same to you, or has one popped up to look like a more dangerous threat to your civil liberties than all the rest? Why is it that big massive government statists (supposedly secular) always seem to work against your civil liberties in favor of Islam? Answer those questions honestly, and get back to me.
NOTE: Remember folks, even criticizing Islamic antisemitism and their denial of its existence, will be forbidden under these anti-free speech laws.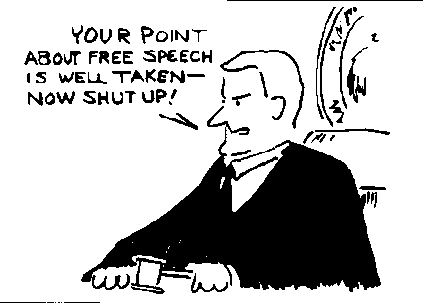 World Leaders Rally for Blasphemy Laws
In response to the Innocence of Muslims global controversy, Turkish Prime Minister Recep Tayyip Erdoğan called for recognizing "Islamophobia as a crime against humanity" and "international legal regulations against attacks on what people deem sacred."  In the statement's wake, the number of political leaders around the world openly musing about restrictions on anti-Islamic speech has only increased.
Erdoğan's Turkish compatriot, Ekmeleddin Ihsanoglu, secretary general of the Organization of Islamic Cooperation (OIC), a grouping of 56 Muslim-majority states (including Turkey) and the Palestinian Authority (PA), said on September 19, 2012 that the international community should "come out of hiding from behind the excuse of freedom of expression" used by Western countries against a decade-long campaign by the OIC to effect universal blasphemy laws.  Ihsanoglu described the "deliberate, motivated and systematic abuse of this freedom" as a threat to global security. The Human Rights Commission of the Saudi Arabian-headquartered OIC, meanwhile, called for the halting of "growing intolerance towards Muslims" and for "an international code of conduct for media and social media to disallow the dissemination of incitement material."