The Lib mind: It's ok to mock Mormons, they don't punch back!
 The illogical Left never ceases to amaze. I also have heard and seen some conservative voices on the web attacking the film (though, expressing their support of his right to make it), who failed to comment on the details in the film, to show exactly "where he got it wrong". Because they didn't watch the film, nor understood what the characters were referring to, Islamic sanctioned hadiths attributed to Mohamed's description of events that many Muslims deem as factual.
NOTE: Oh well, I'm just trying to be balanced here, people on the right get it wrong as well, but not as bad as the Left, which at times  the latter has shown to have some bright spots as well.
 Here's what else we learned this week about the emerging liberal consensus: That it's okay to denounce a movie you haven't seen, which is like trashing a book you haven't read. That it's okay to give perp-walk treatment to the alleged—and no doubt terrified—maker of the film on legally flimsy and politically motivated grounds of parole violation.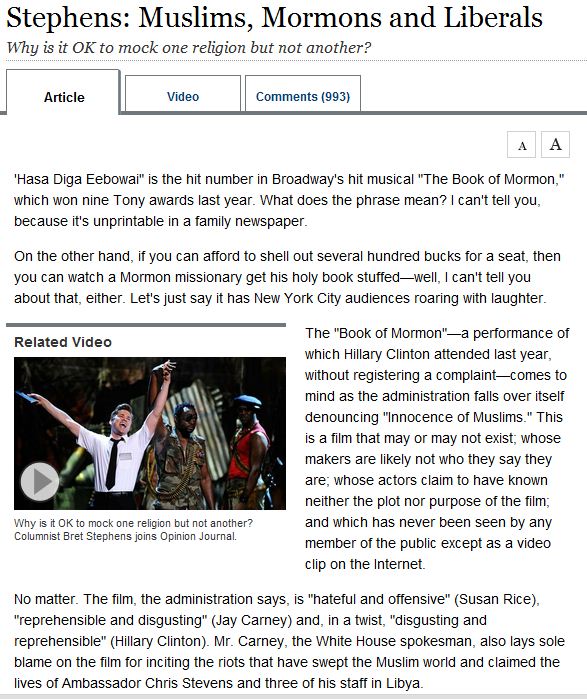 Here's the Sunni pope al-Qaradawi praising Hitler and hoping that the Muslims can finish the job.