Team Obama did the exact same moronic thing.
He's a typical EU bureaucratic hack who, I fear, loves the thought of silencing those he disagree with. Here a Dutch news program seeks him out, tells him that he shouldn't speak for all of the people that they're sorry for the insult to Islam, and then asks if he wants the jihad here in Europe.
NOTE: Excellent interview, it could only have ended up one way, Schultz getting pissed off by embarrassing questions and tossing the journalist out of the office.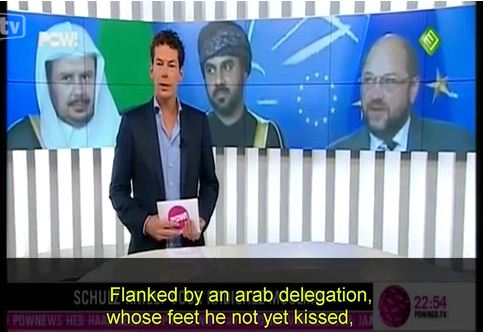 H/T: Vlad
Here is Schultz's dhimmified groveling: