CNN, JUST ANOTHER HACK ORGANIZATION IN THE LIB NEWS MEDIA
I remember Hillary's April beer bash party in Columbia, some were upset about it (like myself), while others were not. I believe that it will come to symbolize the abject, pathetic failure of her time as secretary of state, as well as epic failure of Obama's foreign policy, which can be accurately described as "open hand meets flaming fist", as well as all the groveling, bowing and apologizing for America.
 NOTE: Please America, throw this collection of a-holes and jackasses out of office come November.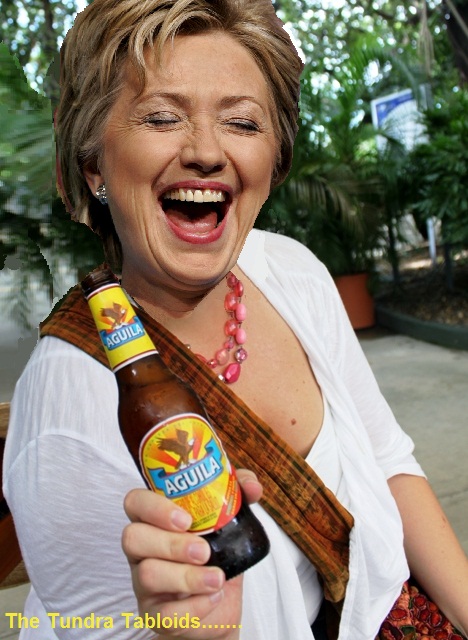 The security situation at the Benghazi consulate was a mess of epic proportions. According to Breitbart News sources, the Obama administration tasked an unarmed British firm with protection of the consulate in order to keep a "low profile" in the country:
In essence, the Obama Administration tasked an unarmed British firm with security responsibilities that should have been handled by armed American servicemen, and it was all approved by the Secretary of State. Needless to say, the plan failed and an Ambassador was murdered, along with several others.
Ambassador Stevens himself worried about the security situation. And the State Department should have worried, too. That's why after the fact, the Obama administration continued to describe the attacks as "spontaneous" uprisings in response to a YouTube video – doing so allowed them to avoid blame for failing to protect our ambassador in a terror-ridden area that even the ambassador worried about.