Major cover up by LA Times
It's got to be a real damning video for Obama and his supporters in the media, otherwise why would they sit on it for over 4 years? I doubt that the Breitbart org gets their hands on it (I hope that they do), but one of these days after the election it'll be leaked, and then we will see just how badly the media let the US public down, in their lack of interest in vetting this candidate before he became president.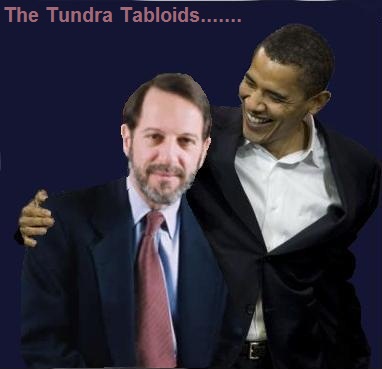 REWARD: $100,000 FOR KHALIDI TAPE
BY JOEL B. POLLAK
Breitbart News is doubling its reward–to $100,000–for one of the missing pieces of Barack Obama's past, which may be the key to understanding his collapsing Middle East policy: the "Khalidi tape," a video kept under wraps by the Los Angeles Times since April 2008. With America under attack, and Israel in existential danger, there is no longer any excuse for the cover-up.
The Khalidi tape shows Obama at a 2003 farewell party for radical Palestinian academic and activist Rashid Khalidi, and reportedly features vitriolic anti-Israel rhetoric.
Reporter Peter Wallsten–now with the Wall Street Journal–revealed the existence of the tape in an article on Obama's pro-Palestinian background. Obama's participation in the Khalidi event, Wallsten wrote, had led Palestinian-Americans to believe "that Obama is more receptive to their viewpoint than he is willing to say."
The article was not aimed at vetting Obama's past; rather, the tape was likely shared with theTimes as a means of pressuring Obama by reminding him of his past commitment to the Palestinian cause as he courted pro-Israel voters and donors.
Accordingly, Wallsten seems to have revealed only enough of what was on the video to achieve that aim. While noting that some speakers accused the Israeli government of terrorism and likened Jewish settlers to Osama bin Laden, Wallsten added that Obama "adopted a different tone…and called for finding common ground."
Wallsten refused to release the Khalidi tape itself, or a transcript thereof, for readers to examine and judge for themselves.