In Swedish politics (and elsewhere in Europe), if you hold "anti-Zionist" views, you're celebrated, in fact, you'll probably head big factions within your party that spearhead boycott Israel campaigns, like Finland's Green party high profile politician, Heidi Hautala. A long time anti-Israel voice that has served to poison many a youthful mind here for generations and for generations to come.
The SD's actions against From, is how a normal party behaves when the find anti-Semites within their midst, they get expelled. The Finnish parties like the Greens, SDP, etc., they celebrate their anti-Israel haters, no matter how many times they make anti-Semtic comments to the press and in their blogs.
NOTE: How much do you want to wager that Mattias From, now booted from the SD, will gravitate to another Swedish party(s) that share his anti-Israel views, like the SDP for an example?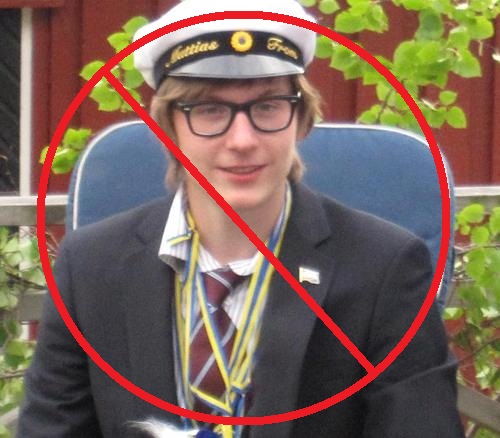 Criticized the "Zionists in SD" – now he is expelled
This weekend SD group leader Mattias From was excluded. According to the party executive he harbors anti-Semitic views and is harmful to the party. Yesterday, 16:34
SWEDEN . Mattias From , group leader of the Sweden Democrats in Kungsbacka, was expelled from the party last weekend. This after he had previously criticized the "Zionists within the parent party" and taken a clear stand against the SD on the Israel-Palestine issue. After being expelled he rages against his party on his Facebook page.
" Apparently it must not be allowed to criticize the leadership and the Israel-friendly stance the party has, which is not even rooted among members. Keeps quiet and comply in stages to 100 percent or you'll be driven out … the SD is Sweden's most top-parliamentary party, there is no doubt! "he writes.
Press manager Martin Kinnunen confirming party executive decision.
– We have found him ideologically deviant and damaging to the party. The background is among other texts From published on his website that it could not interpret in any other way than that he harbors anti-Semitic views Monastic and supports various conspiracy theories about Jews infiltrating the Sweden Democrats and secretly controlling the party, he says to Nyheter24 .