In connection to the state's "reaching out and touching" the producer of the anti-Mohamed film, "Innocence of Muslims", PJ Media founder, Roger Simon mulls over doing an anti-Islam piece himself, and dares the government to arrest him.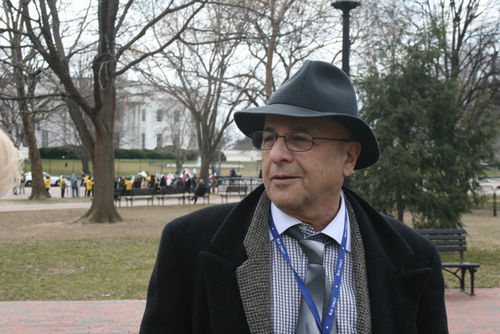 I Demand to be Arrested!
Hillary Clinton, I insist that you have me arrested. I am thinking of making a movie about Mohammed.
I don't want to brag, but as a film professional with an Academy Award nomination in screenwriting, I may do a better job than Nakoula Basseley Nakoula, alleged creator of the Innocence of Muslims.
But I have to admit one thing. Hopeless and inept as Nakoula may be as a filmmaker, I agree with the intentions of his movie. I too have a serious problem with Islam because I happen to abhor misogyny and homophobia, both mainstays of that faith. And, like most Americans, I prefer freedom of religion to jihad, Sharia law, and a global caliphate.
Don't let me criticize any of that.