With the emphasis on temporary
Remember folks, any such "ceasefire" is solely for their regaining strength, with hostilities to resume at their leisure.
H/T: Fjordman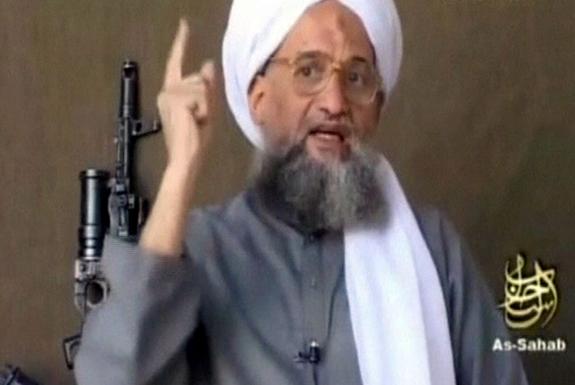 Muhammad Al-Zawahiri, Brother Of Al-Qaeda Leader, Proposes 10-Year 'Hudna' To The West
MEMRI: On September 15, 2012, the Saudi daily Al-Shuroukh published a document authored by Muhammad Al-Zawahiri, the brother of Al-Qaeda leader Ayman Al-Zawahiri, proposing a 10-year hudna to the U.S. the West. The document's publication followed Al-Zawahiri's presentation of the main points of the initiative in interviews with Western media.[1]
In the preface to the document, Al-Zawahiri put himself forward as mediator, and explains the need for the initiative, and the reasoning behind it. He presented himself as a member of what he referred to generally as "the Islamic movement," and noted that the initiative aims to serve the interests of the movement and of the Muslims. Addressing the West, which he called "the Muslims' Enemy No. 1," he warns that the Muslims' war against it will only escalate, and that what has happened so far is only the beginning. In this way, he seeks to persuade the West that it is best for it to agree to a ceasefire now.
Al-Zawahiri then proceeded to lay out the main points of his hudna proposal, under which the Islamic movement will undertake not to attack the U.S. or the West in exchange for an end to Western interference in the affairs of the Islamic countries and Western agreement to the establishment of an Islamic state ruled by shari'a law in every country in which the majority of Muslims have expressed widespread support for it.