Upping the ante…….
Lars Vilks, a man I've personally interviewed some years ago in Stockholm, is a stoic, a truth teller, someone who refuses to be deterred no matter what's thrown at him. My kind of hero.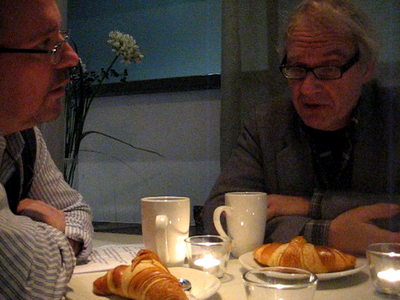 H/T: Gates of Vienna
The endless tale of the roundabout dog
The Danish website Denfri: The Swedish artist Lars Vilks bends not to threats, violence, arson, abuse of power or political correctness. In a new series of oil paintings he paints art history through classics. All works are infiltrated by Lars Vilks' heretical roundabout dog.
The artist Lars Vilks was known far outside Sweden when he, in summer of 2007,  drew the religious founder Muhammad as a rondellhund (roundabout dog). The drawings since then has created a variety of attacks against the artist's person, so he now has to live under police protection. Recently, Lars Vilks' participation in a critical of Islam conference in New York on 11 September triggered a media storm in Sweden.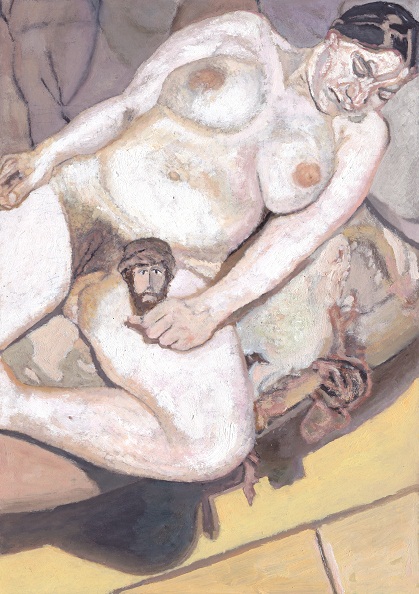 Lars Vilks paraphrasing Lucian Freud, who was known to paint powerful women. Note that the roundabout dog is close to the woman's genitals.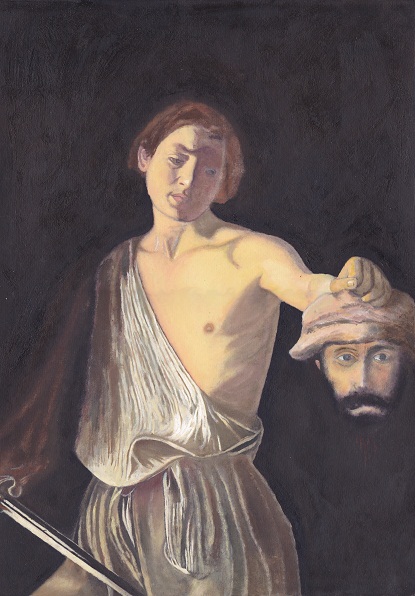 Caravaggio paraphrased