Any surprise that it turned violent?
h/t: Fluffy who said:
"about an hour ago the women and children left the protest, so I wouldn't be surprised if it turned really nasty. there is at least one female journo there, who is so far doing a good job, but I hope like heck she gets out of there."
Fluffy was right, sending the womenfolk and children home is always a prelude to violent confrontation.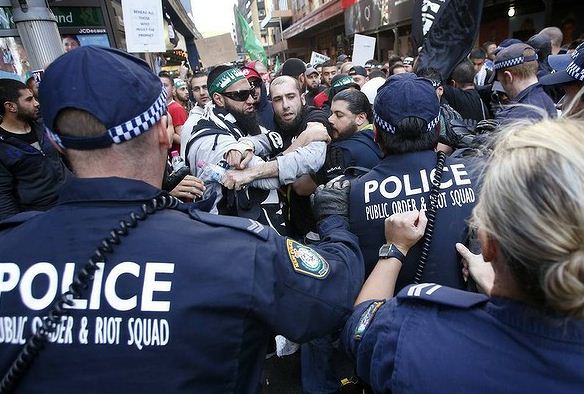 Islamic protest sparks violence in Sydney
Eight people are expected to be charged after violent clashes between hundreds of police and protesters erupted in Sydney's CBD.
Six police were injured and 17 others were treated for the effects of capsicum spray on Saturday when a demonstration against an anti-Islamic film got out of hand.
Eight of the protesters were expected to be charged with a range of offences, including affray, assaulting police, resisting arrest and throwing a missile.
Police said they would also begin poring through "a significant amount of evidence" that had been gathered through the media and officers, and that anyone caught committing offences would be "vigorously pursued".
Saturday's angry scenes began after about 1pm (AEST), when an "unannounced and unapproved" group of people gathered at Town Hall as part of a global protest against an anti-Islamic film.
Police said the group began walking along George Street towards Martin Place, where they attempted to enter the US consulate, which is located in the MLC Centre.
It was here, according to police, that violence between officers and the growing group first broke out.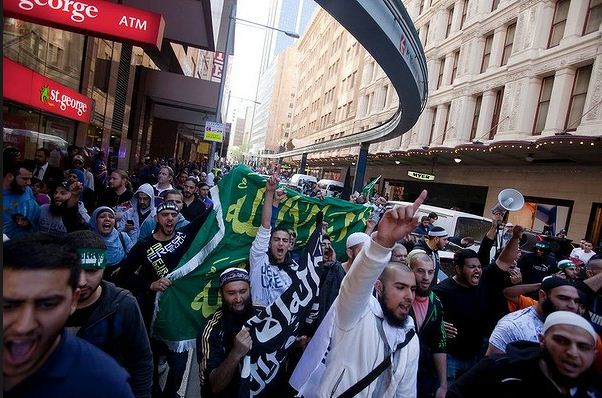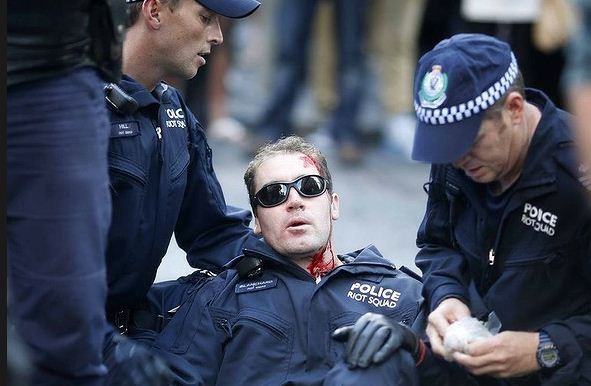 Policeman attacked by the ROP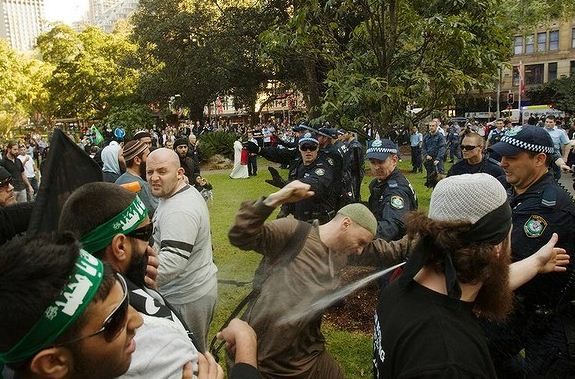 Pepper sprayed right in the puss…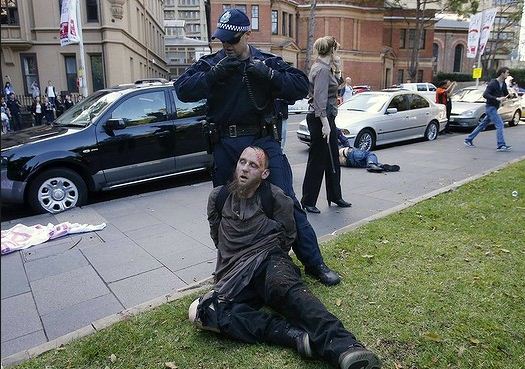 A drenched defeated tard