In today's upside down world, the teacher is probably guilty of a hate crime.
Dhimmitude 101: Though shalt not criticize Muslim lands, debate its people and walk away from it unscathed.
French Teacher Assaulted in Bordeaux By Pupil In Dispute over Political System of Morocco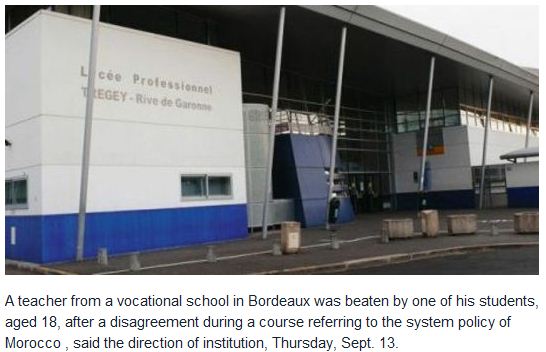 […]
He said the student wanted to deepen the debate, the teacher refused, and his anger was caused by the fact that the teacher threatened to tell his father. According to a source close to the investigation , however, "they have disagreed on certain personalities in the Arab world" , "but it does not appear that there was any provocation" on the part of the teacher.
Go to full story in English at IslamVs.Europe, in French for the original story here.