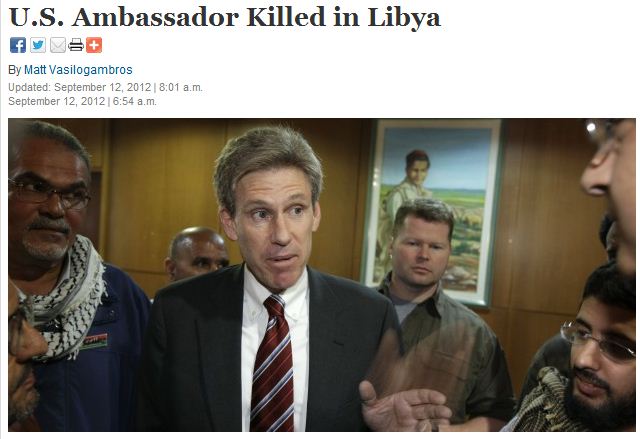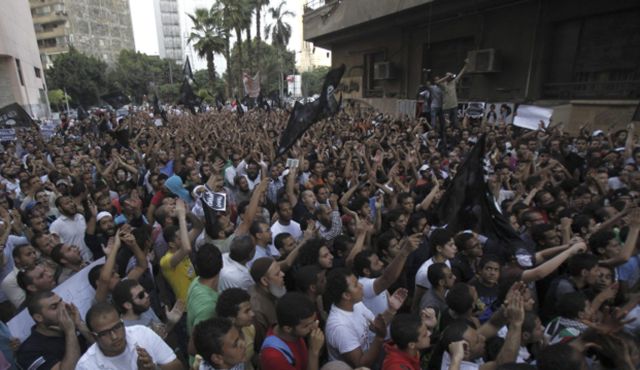 Muslims Commemorate 9/11 by Killing American, US Apologizes to Muslims
Stop me if you've heard this one before because it's an old tune, but it has a certain ominous resonance on September 11.
Muslims staged attacks on US embassies and consulates in the Muslim world. In Cairo they tore down the American flag and tried to replace it with a black obscenity that read, "There is no God but Allah and Mohammad is his messenger". In the newly liberated utopia of Libya, they murdered an American consulate employee.
MORE HERE VIA FJORDMAN