The finally let him go, though they threatened him with death if he wouldn't recant his conversion to Christianity. But remember, he lives within a hard tyranny, and faces possible trumped up charges in the future if the authorities are inclined.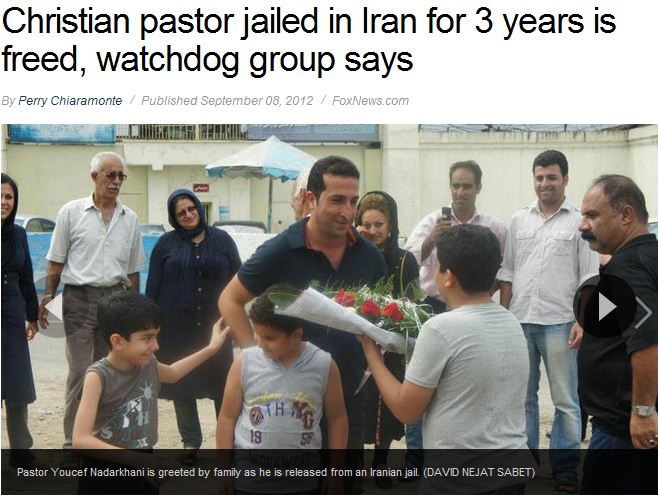 ACLJ Report: Iranian Christian Pastor Youcef Nadarkhani Freed from an Iranian Prison after Serving Three Years for His Faith – 9/8/12
Iranian Christian Pastor Youcef Nadarkhani has reportedly been freed from prison in Iran! The American Center for Law & Justice has advocated tirelessly for Nadarkhani, who spent more than three years in prison for refusing to recant his faith in Jesus Christ. But today, he was reportedly acquitted of apostasy from Islam by an Iranian court and convicted of evangelizing Muslims. He was reportedly sentenced to three years in prison for that charge, and given time served:
AMERICAN CENTER FOR LAW & JUSTICE: Today marks a day of celebration. After languishing in prison for almost three years, under the threat of execution for his faith, Pastor Youcef Nadarkhani has been released from prison and acquitted of his apostasy charge.