Big Mekk Burgers?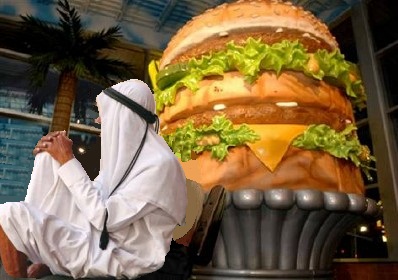 No, Mecca is still off limits to non-Muslims. The Saudis, care takers of Islam, can never come up with an original idea of their own. It's both a rip off from Mcdonalds as well as tarnishing its image, the famous "Golden Arches" that are now going to be associated with Islamic supremacism / religious apartheid.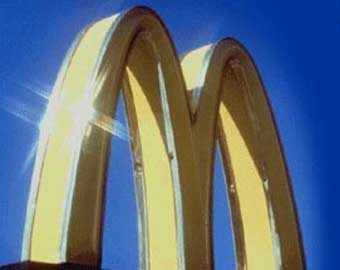 NOTE: We should place these arches at border crossings, denying Saudis entrance until they take theirs down for non-Muslims. And remember folks, shariah effects the non-Muslim as well.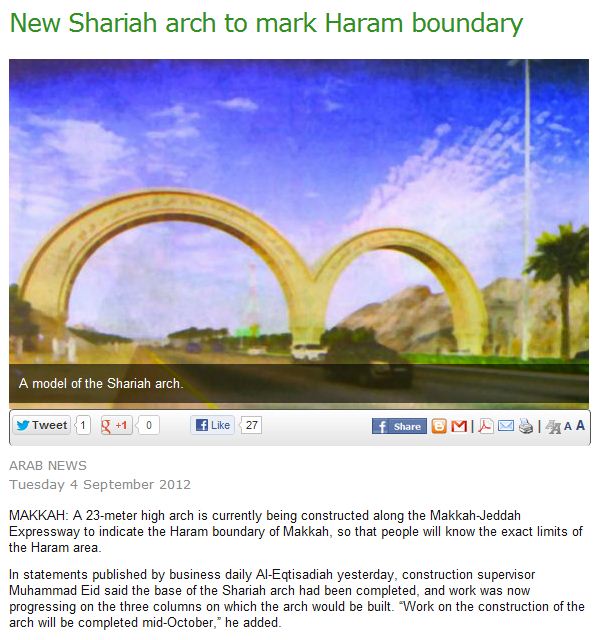 As Islam's most sacred city, non-Muslims are not allowed to enter Makkah. The arch will indicate where the Haram area starts and where it ends, so that non-Muslims do not go beyond it. Currently the boundaries are indicated by billboards, flags and edifices that fade over time due to erosion and other climatic factors.