When bearded men from the pajamas and slippers club come knocking on your door, you'll know better not to come out and try to… 'reason with them'.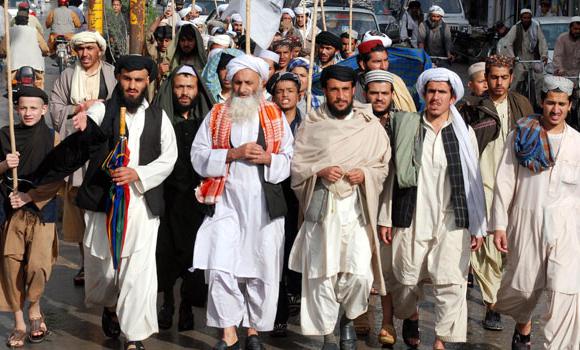 Pakistan: Editor of English daily thrashed for watching TV
Islamabad: An editor of one of Pakistan's leading English dailies was beaten up by four men outside his home in the port city of Karachi for watching TV and listening to music.
Though the incident occurred on August 27 and Zainul Abedin, op-ed editor of The News daily, reported the matter to police, no action has been taken by authorities so far, journalists in Karachi said.
The men who attacked the journalist are members of a proselytising group. According to Abedin, four men kicked open the gate of his house in the in Gulshan-e-Iqbal area at 11 pm (local time) on August 27 and began to abuse him.
When Abedin went to the gate to talk to the men, he was surrounded and grabbed.
One of the men objected to Abedin watching TV and listening to qawwalis. When he asked them who they were and why objected to whatever a person did in the privacy of his home, one of the men reportedly said: "We do have a problem with these things but we will solve your problem today."