This is what happens to Islamic 'reformers' (no matter how hopeless the attempt).
H/T: Fjordman via Jihad Watch and TROP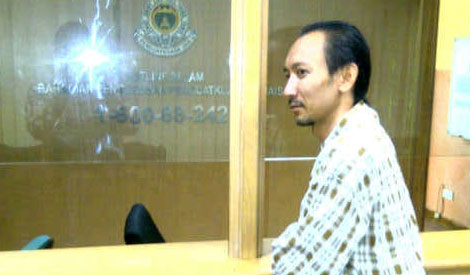 Jais to charge publisher of Irshad Manji's book
Posted on 29 August 2012 – 09:04pm
Last updated on 30 August 2012 – 09:40am
Radzi Razak
newsdesk@thesundaily.com
SHAH ALAM (Aug 29, 2012): Book publisher and activist Faisal Mustaffa will be charged in the syariah court over Irshad Manji's banned book, Allah, Kebebasan dan Cinta (Allah, Liberty and Love).
Faisal was told by the Selangor Religious Department (Jais) that he was under arrest and would be charged for failing to answer the questions of religious officers, after he had exercised his right to remain silent as provided for under the law.
"This is ridiculous. I was asked to come here for one case, and I have been charged for another case. I co-operated with their investigation," Faisal told theSun today.
He said Jais officers intimidated him by raising their voices and threatening him for declining to answer their questions.