Kudos to the judge.
That she did. Anyone foolish enough to play chicken with an earth moving machine, especially in a situation where she can't be seen….well, was a fool.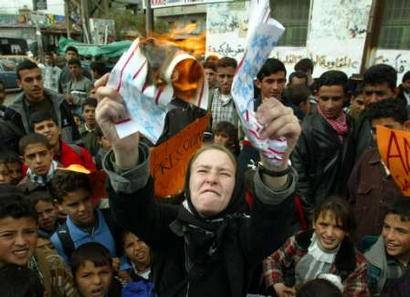 Court rejects Corrie family civil suit
Judge Oded Gershon rules that pro-Palestinian activist run over by IDF bulldozer in 2003 'consciously put herself in harm's way'
Reuters, Ahiya Raved
Published: 08.28.12, 10:05 / Israel News
The Haifa District Court rejected on Tuesday accusations thatIsrael was at fault over the death of American activist Rachel Corrie, who was crushed by an army bulldozer during a 2003 pro-Palestinian demonstration in Gaza.
Corrie's family had accused Israel of intentionally and unlawfully killing their 23-year-old daughter, launching a civil case in Haifa after a military investigation had cleared the army of wrong-doing.