The trend has to reverse itself or all is lost. educate yourself, then others within your sphere of influence, sharia is no joking matter and it's set to supplant your way of life if left to metastasize.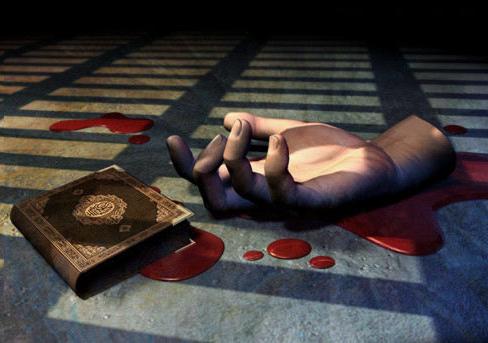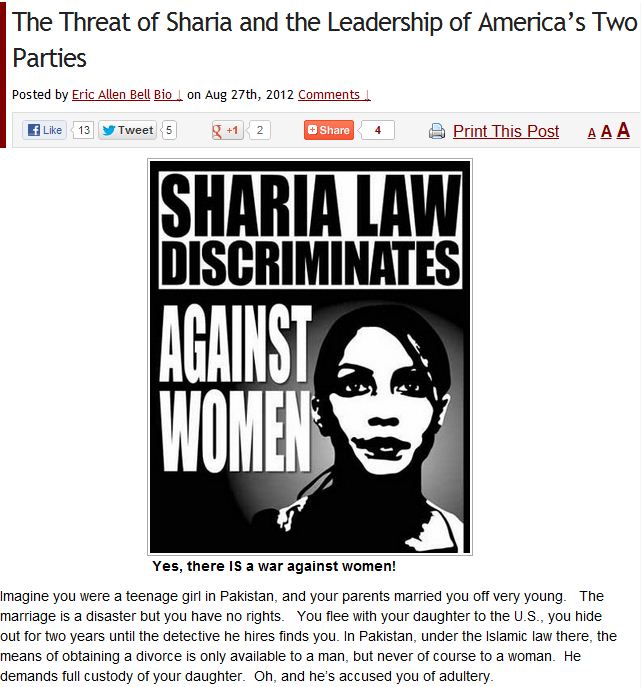 You consider flying to Pakistan, to contest the divorce, but adultery is a crime under Islamic Law in Pakistan, a crime which is punishable by death.  You will literally be arrested the moment you de-board the plane, in Karachi.   You could face prison time, or even be stoned to death.  And in Pakistan, your testimony under Islamic law is worth only half that of a man's.  Then you remember, you're in America now and you have rights.
So, you petition the American courts, filing for a real divorce.  But unfortunately, your husband has a Pakistani judge as an expert witness who he flies in to testify in the Maryland court – and the judge accepts his view of Shariah's "best interests of the child" as the same as Maryland's "best interests of the child. You and your daughter are simply outgunned.
And to your surprise, you find out that the American courts have been convinced to bow to Islamic Law (the Sharia), and you are now without any money, you have lost your home, and you have even lost your daughter.
Does this sound just too crazy to be true – like something that just could not happen in America?  In fact, this kind of reckless disregard for American law, in American courts, is actually more common than one might think.  This scenario resembles what happened to one woman in Maryland, and it's happening all over the country.
In the case of Joohi Hosain of Maryland, the court shockingly abandoned American standards, in making their ruling.  The court ruling stated that the best interests of the child should be determined not by American law, but by applying Pakistani customs and an adherence to Islamic standards.