Dead at 82, 
RIP Mr.Armstrong
NOTE: Has it really been that long ago since the NASA Apollo Moon era?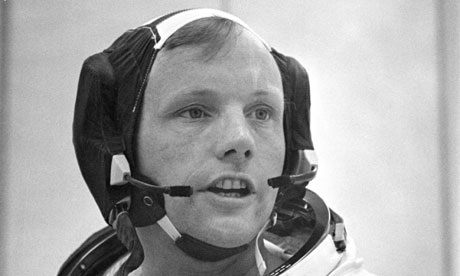 First moonwalker Neil Armstrong's death at the age of 82 marks the passing of a "reluctant American hero," as well as the dimming of the Space Age's brightest moment.
His death followed complications from heart-bypass surgery he underwent this month, Armstrong's family said today in a statement released by NASA. The first public report of Armstrong's death came via NBC News' Cape Canaveral correspondent, Jay Barbree, a longtime friend.
Armstrong has been immortalized in human history as the first human to set foot on a celestial body beyond Earth. "That's one small step for a man, one giant leap for mankind," he radioed back to Earth from the moon on July 20, 1969.