Islam traumatizes. 
Lets not forget that the 'jet set' still loves to frequent that Muslim state, spending their wealth to live in the lap of luxury. The society's shell may be 21st century, but its inner core is still in the 7th.
H/T: Fluffi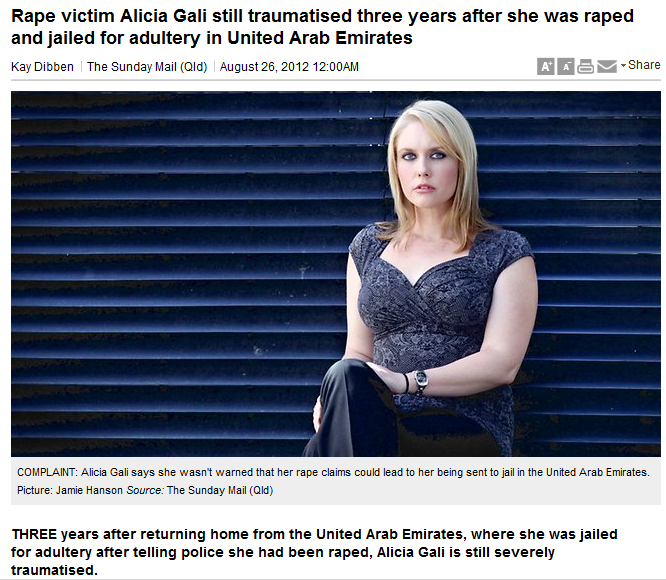 The Brisbane woman, 30, who spent eight months in jail, has been hospitalised three times in the past year, she still has flashbacks and nightmares and she will need more treatment.
She says that noises and smells that remind her of the "horrendous" conditions inside the squalid prison continue to trigger anxiety, panic attacks and flashbacks to her ordeal.
"It can be as simple as smells of bad body odour, certain foods, people talking in different languages, if I see something about an assault or about a prison," she told The Sunday Mail last week.
"If I feel I'm in a space where I can't get out, I'm trapped or confined in some way, I have panic attacks, very bad claustrophobia."