A state giving off its last death rattle.
Big government in action, spending taxpayers money like a drunken sailor. Yet folks wonder why these things happen all the while they support even more big government. You get what you vote for, and those who don't are forced to suffer from your decisions.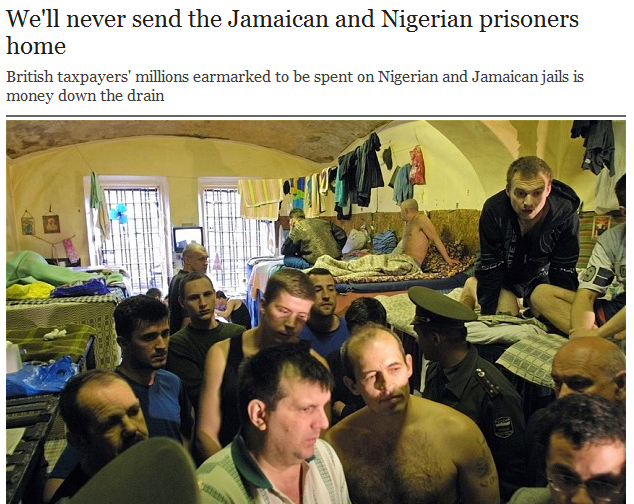 he revelation that the Government is giving millions of pounds to the Jamaican and Nigerian governments in order to improve those countries' prisons has generated understandable outrage. What on earth is behind the policy?
The short answer is money. There are about 900 Jamaicans serving sentences in Britain. There are nearly 600 Nigerians. It costs around £38,000 a year to incarcerate someone in a British jail. If all the Jamaicans and Nigerians had been transferred immediately after being convicted to prisons in their home countries, it would have saved the Exchequer £57 million a year. And if all the 11,127 foreigners who are now serving sentences in UK prisons were to do their time in the jails of the countries where they were born, the annual savings would be more than £420 million.