No one understands heavy handed dictatorial policies better than those who suffered under them during the Cold War.
Via Zip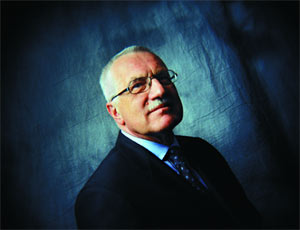 Vaclav Klaus: As someone who personally experienced central planning and attempts to organize the whole of society from one place, I feel obliged to warn against the arguments and ambitions of the believers in the global warming doctrine. Their arguments and ambitions are very similar to those we used to live with decades ago under Communism. The arrogance with which the global-warming alarmists and their fellow-travellers in politics and the media present their views is appalling.
NOTE: This is thge very same man whom the EU parliament treated with disdain as he reprimanded  the statists within the EU for their institutionalized heavy handed, top down governmental structures that ignores voter oversight and true representation.  Here he addresses the EU parliament on the basics of real democracy and the MP's get up and walk out on him.