Oh, and these Hungarian Israel haters, as do the Muslims, will say that they're just against Zionism, not against the Jews.
You can bet that the Left's fascist wing 'the Jobbik' was there leading the slur shouting.
H/T: Vlad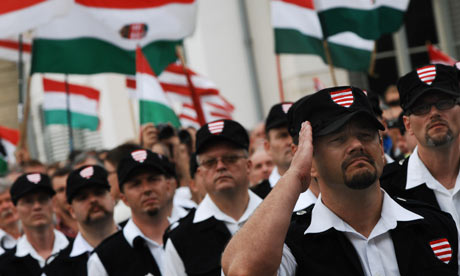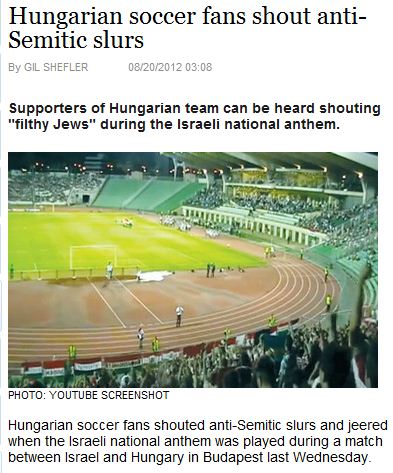 In a video clip uploaded to YouTube, supporters of the Hungarian team can be heard shouting "filthy Jews" and "Buchenwald," the name of a Nazi death camp, while Israel's "Hatikva" is played in the background. A few dozen supporters can be seen turning their backs to the field in protest and at least one praises Italian dictator Benito Mussolini, an ally of Nazi Germany.